DiUS Unveils Electric Vehicle Charger, ChargeIQ
Posted on: 20 November 2012
By:

chw staff
Vistor to this month's Australia and New Zealand Smart Utilities Conference will see the world's first certified smart grid Electric Vehicle (EV) charger. Create by DiUS Computing, the ChargeIQ an intelligent charger that communicate with Smart Meters and adjust the electric vehicle's charging load based current demand. ChargeIQ is certified to the Zigbee communications standard and is used by Victoria's smart meters.
ChargeIQ will provide significant ben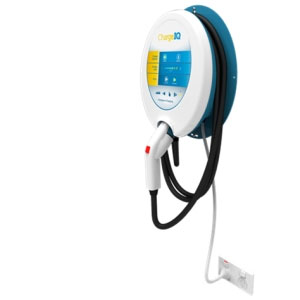 efits to the electricity industry by enabling demand side participation through the introduction of flexible pricing tariffs, which encourage demand to be shifted from high cost peak to lower cost off peak prices benefitting both consumers and businesses.
ChargeIQ was selected by the Victorian Department of Transport's Demand Response Load Control Electric Vehicle Trial. The trial forms part of the Transport Department's five-year Electric Vehicle Trial, which aims to better understand the process, timelines and barriers for converting to electric vehicle technologies.
The 10th Annual Australia and New Zealand Smart Utilities Conference is to be held at the Melbourne Convention and Exhibition centre from November 20 to 22.
DiUS Computing, along with its subsidiary Percepscion will be exhibiting a range of smart energy solutions at the event, including FireVu, a custom fridge magnet in-home display showing up to date fire danger rating information based on where you live and PowerVu, an in-home display providing real-time energy consumption information directly from your smart meter.
Source: tasmaniantimes