TP-Link Rolls out HomeCare Network Security Solution, With Parental Controls
Posted on: 19 July 2017
By:

chw staff
In Partnership with Trend Micro, TP-Link has released a new home networking and cyber security solution, called HomeCare. Designed for the modern home; HomeCare has Trend Micro built-in antivirus control, which is designed to keep your wireless network and connected devices, safe and secure, while maintaining top internet speeds. With strong parental controls, HomeCare provide additional insights, ensuring the entire family can safely enjoy surfing the internet.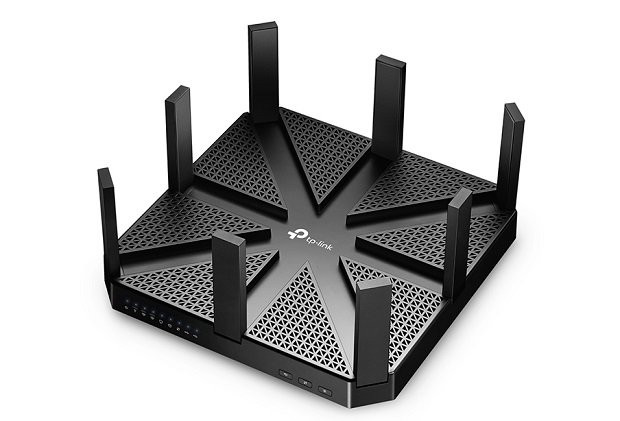 With built-in antivirus and malware protection, HomeCare protects your home network from intrusions. The intrusion prevention system safeguards every connected device on the network from outside malware and hackers, while malicious site blocking prevents users from accessing malicious websites from within the network. By continuously scanning for virus patterns, HomeCare is able to identify and eliminate threats before they hit your home network. The system is kept current though updates via Trend Micro, ensuring your network is always protected from new threats. An additional layer of security quarantines any previously infected device that joins the network, and instant warnings will allow you to take any necessary steps to quickly fix an infected device.
"Through HomeCare, we're excited to provide consumers with the tools to easily manage and control their home network and connected devices," said Lewis Wu, executive vice president of TP-Link USA Corp. "When paired with our high-performance MU-MIMO routers, HomeCare delivers an all-in-one solution that consumers have been waiting for, combining speed with comprehensive security features and customizable parental controls to help keep their family safe."
TP-Link HomeCare's robust parental controls allow you to manage content and control when individual devices can access the internet, even when you're not home. By assigning user profiles, you can easily control which devices your children use and apply filters to ensure that only age appropriate content is available. Parental controls also allow you to customize how much time children may spend online for the day. Usage reports are available to keep you apprised of activity on your network.
In addition to its security and parental control features, HomeCare's advanced quality of service (QoS) capabilities adjust to your internet needs to keep your network operating at top speeds. By intelligently prioritizing bandwidth to the places you need it most, HomeCare optimizes your favorite online content for smooth performance, preventing the impact of a congested network. This allows every member of the household to enjoy their favorite games, videos and other content without impacting other devices. HomeCare also provides the ability to prioritize devices, and set a time limit for the device's priority.
HomeCare is intuitive and easy to use, with step-by-step instructions and visuals available within TP-Link's Tether app or Deco app. TP-Link HomeCare is available now on select TP-Link networking products, including the Deco M5 Whole-Home Wi-Fi System, Archer C5400, Archer C3150 and coming soon to Archer C2300.
Alongside HomeCare, TP-Link will also be rolling out custom Amazon Alexa skills and IFTTT integration. Custom Alexa skills allows consumers to control and manage their TP-Link routers with just their voice: turning on guest networking, sharing guest Wi-Fi password, controlling LEDs, prioritizing bandwidth to a device or activity, performing internet speed tests and enabling WPS to add devices to the Wi-Fi network. IFTTT allows customers to integrate their router into free web-based automation commands. With IFTTT triggers, anyone can create their own custom automation routine.