UK Plans to Grow its Free Connected TV Platform With 125 Million Investment
Posted on: 15 June 2018
By:

chw staff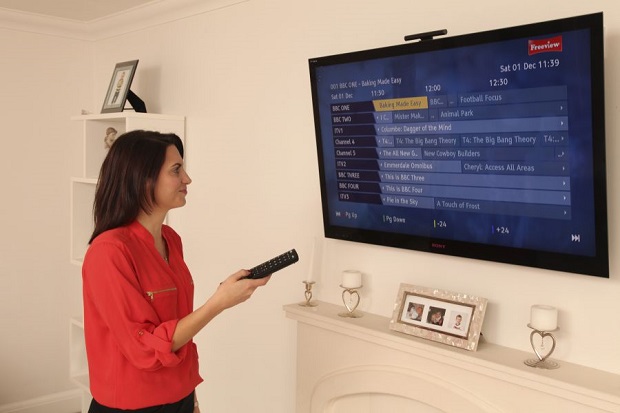 Digital UK partners BBC, ITV and Channel 4 and network operator Arqiva have signed a new five year agreement to accelerate the transition of the Freeview Digital Terrestrial Television (DTT) service to a fully hybrid platform.  The group hopes to provide the best in free-to-view live and on-demand TV in the UK.
A total of GBP 125 million will be invested over the next five years in the Freeview Play free-to-view connected TV platform. As well as providing continued support for the Freeview platform.  The partners have agreed on new developments including a mobile app and improvements to content navigation and its Electronic Programme Guide (EPG).
Since its launched in 2015, more than three-and-a-half million Freeview Play products have been sold in the UK from brands including Panasonic, LG, Sony, and Toshiba, accounting for 60% of smart TV sales. The service gives UK viewers a seamless combination of live and on-demand content all in one place with no monthly subscription.
The new mobile app, launching later in 2018, will allow viewers to access live and on-demand content on various smartphones and tablets. Other new developments will include a Restart function for Freeview Play, allowing users turning on mid-way through a programme to watch from the beginning using catch-up links integrated into the Freeview Play TV guide.
The new investment will help Freeview exploit the trend towards 'cord cutting' as viewers build their own 'skinny bundles' combining free-to-view TV with low-cost streaming services. Since 2016 Freeview has grown its base of main sets by over a million homes to 11.4m cementing its position as the UK's largest TV platform. Around 19 million homes watch Freeview on either the main or a secondary set.
'As the UK's TV landscape becomes increasingly impacted by global players, this new commitment from our shareholders is a major boost for UK viewers. Building on this spirit of collaboration, we will not only safeguard free-to-view TV but reinvent it for a new age of viewing', said Jonathan Thompson, CEO of Digital UK.