Alljoyn vs HomeOS For The Connected Home
Posted on: 4 May 2014
By:

Patrick Oliphant
There is no doubt that the connected home needs an Operating System (OS) or some agnastic software environment to manage its diverse devices and services.  For the last four years the only company that shows any potential in filling this gap was Microsoft with its prototype homeOS platform.  I think this is about to change with the introduction of the Alljoyn platform backed by the Allseen alliance, a new industry body promoting interoperability between devices under the concept of the "Internet of Everything".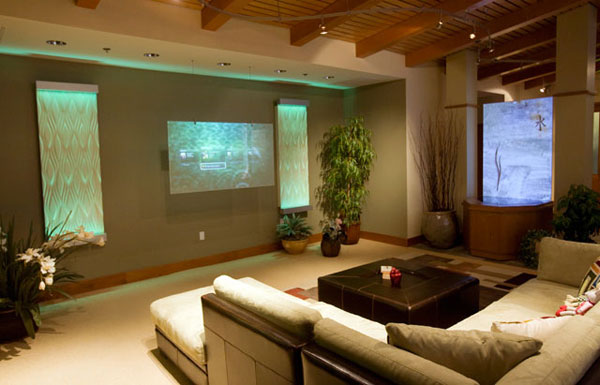 Over the last few years different groups of CE manufacturers and industry bodies have tried to galvanise support for a platform that will allow home appliances to communicate seamlessly.  They have all had their successes in taking us closer to the ultimate but unfortunately have not been able to achieve it.  Allseen has taking up the challenge with a different approach, it's not only about the home but the "Internet of Everything".
 Allseen has chosen Alljoyn as their software framework, contributed by Qualcomm Innovation Centre. The platform is open source (Java base), which means applications and services created with Alljoyn can communicate over various transport layers or protocol such as Wi-Fi, powerline or Ethernet, without regards for the manufacturer or operating system and without the need for Internet access. The software runs on Linux, Linux-based Android, Apple iOS and Windows, including embedded variants.
Microsoft HomeOS on the other hand is based on Microsoft's .Net framework and C# as a development platform.  Like Alljoyn, HomeOS will manage home appliances and devices such as lights, entertainment systems, router and other connected devices.  HomeOS promises the same agnostic approach to device connectivity and device management.
Allseen seems to be serious about making its attempt at developing a platform for a truly connected home work; it is the broadest cross-industry alliance to date with some of the leading CE manufacturers and Independent Software Vendors (ISV), under the umbrella of the Linux Foundation as the 11th collaborative project.  By building on an open source platform Allseen, believe that through the support of the open source community Alljoyn will get greater acceptance.
Both Alljoyn and Home OS have had a number of uses cases.  For a while Microsoft has been licensing non commercial use of HomeOS to those doing research and they have tested HomeOS is a number of homes.  Microsoft has also re-launched the HomeOS platform with an extended/added framework as the "Lab of Things".   Recently (before the formation of Allseen) Qualcomm collaborated with Oracle and Deutsche Telekom to extend the Alljoyn platform.
Anyone interest can download the Lab of things SDK and Platform from Microsoft Cineplex or Alljoyn framework is available from the Allseen website.  Both sites have examples of what others are making and what can be done with the respective frameworks, but ultimately its down to your imagination and resources.  Microsoft Azure is available for those at a mature stage of their development and wanting a cloud service and somewhere to store data.
Both platforms offer possibilities and its going to be interest to see how both develop. I think it is too early to name a winner, for this coveted place in the home, and although Microsoft has been working on HomeOS for some time now there has not been any commercial product and Allseen has only just started, although Alljoyn has been around for some time.  Microsoft has the support of participating research groups; Allseen has the support of a bigger commercial community and being open source has its advantages.