Is Apple HomeKit Another Smart Home Phantom Solution?
Posted on: 21 December 2014
By:

Patrick Oliphant
With the smart home sector estimated to worth billions it is an attractive market to be in at the moment.  Therefore, many businesses and individuals are marketing their solution to create their own niche. On the other hand many of us who write about these technologies have heard solutions announced all the time but never see it or hear about it after that announcement. The latest big announcement was Apple Homekit, Apple's version of a connected home platform.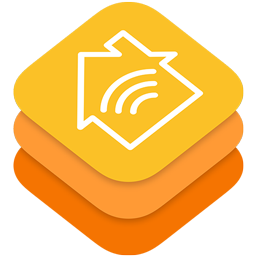 Apple seems serious about this framework but I am a little sceptical about these big announcements because it is one the tricks of the trade where IT companies and alliances make announcements without ever officially launching the solution.  It's a way of seeing how the market react and see how much support they will get from partners.
In June this year at WWDC Apple launched HomeKit, a development framework for discovering and communicating and controlling connected devices in our homes and the other connected solution was HealthKit.  The framework will allow users to control these devices with Siri voice recognition.
Well It's been six months now and only us bloggers, writers and a few of the partners are saying anything.  I am not expecting us to hear any big announcement from Apple just yet, which is the norm or it could be up to the developers and device manufacturers to run with the framework and see what they can develop for us users.
Aaron Tilley of Forbes has reported that under the quiet Apple has been busy with HomeKit. It's believed that Apple has pushed out updates to their set-top box, Apple TV so that it can support the HomeKit platform.
"Apple TV has both Bluetooth low energy and WiFi wireless technologies both of which Apple has made clear are the primary technologies that connected devices will communicate in the iOS environment." Aaron has also mentioned that anyone with the third generation Apple TV and with software update version 7 is likely to have HomeKit enabled.
One company that believe whole heartedly in the HomeKit platform is iDevices.  They have and are spending millions to be the authoritative software platform for Apple HomeKit.  According to iDevices, for the past ten months they have worked closely with Apple and have spent about US $10 million on product development.
iDevices, was expected to unveiled their first product in the latter part of this year but this seems to been delayed for CES 2015.  CES has confirmed their presence at the show and also the unveiling of the first iDevice HomeKit product certified for Apple HomeKit. You can visit them at booth #31712.
Another active smart home solution provider and one of Apple's HomeKit partner Broadcom, has been shipping its WICED (Wireless Internet Connectivity for Embedded Devices) chips, which offers a combination of Bluetooth Smart (Bluetooth Low Energy) and WiFi that are designed to work with iPhone, iPad, and iPod devices. These are expected to have the early version of Apple HomeKit with device manufacturers expecting to update the firmware as the HomeKit protocol evolves.
So, with so much being invested into making HomeKit a tangible product we might get to use at some point in the near future.