ViewSonic ViewPad 100 Tablet Offers Dual-boot Windows7 and Android
Posted on: 5 September 2010
By:

Patrick Oliphant
ViewSonic debuts the world first dual-boot Windows7 home premium and Google Android 1.6 tablet PC at this years IFA show in Germany.  The Viewpad said ViewSonic offers the best of both worlds, because Viewpad 100 offers the latest version of Microsoft Windows and the flexibility of Android.  With Viewpad 100 have access to USB connectivity, Adobe Flash support, the ability to create presentation and Word documents and view output via its mini VGA.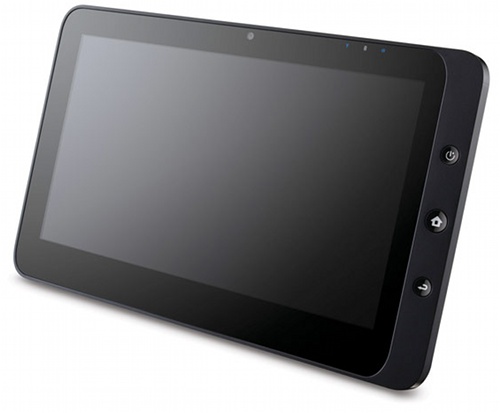 The Viewpad 100 is the ultimate portable computing solution which features a 1024x600 10-inch LED panel, built in 16GB SSD (for faster boot up), with the ability to add up to 32GB of external Micro SD storage slot.  For longer batter life it is built with the energy-efficient Intel Atom N455 1.6GHz processor with 1GB DDR3 RAM.  Additional features include a Micro SD slot for up to 32GB of storage, Assisted GPS for navigation, two USB 2.0 connections and a built in 1.3M webcam.
"The ViewPad 100 is aimed at those who want the speed and portability of Android without losing the advantages of having a Windows-based system. We recognise many users may be transitioning from a netbook but will possibly struggle with the learning curve of a new OS, even for simple tasks as uploading photos or using a VPN. Eventually they may choose to favour one over the other, but they will always have the choice," said Derek Wright, European Product Marketing Manager.