Cisco's Digital Media Home Hub and Multiroom Audio Solutions
Posted on: 5 August 2009
By:

Patrick Oliphant
Earlier this year Cisco announced the release of two home gadgets that promises to enhance the way we interact and enjoy our digital media.  The two products are: Cisco Multiroom Home Audio - will make it easy to play music from a variety of sources wirelessly throughout the home and the Cisco Media Hub - to help us enjoy all our digital photos, music and video anytime and anywhere.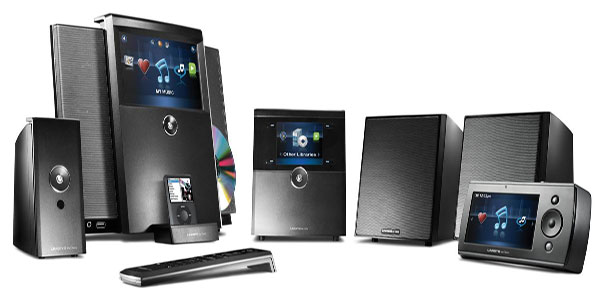 The Wireless Home Audio system utilizes Wireless-N technology to deliver a rich audio experience to any room in the home. Users can create a party atmosphere with immaculate synchronization when listening to the same song throughout the entire home, or send different music to customized "zones". The Wireless Home Audio solution also puts millions of songs at your fingertips through integrated Internet services such as Rhapsody , audiolounge and RadioTime.  An optional Docking Station for iPod enables content on Apple iPodTM, including podcasts, audio books, and purchased iTunes content, to be played through any Wireless Home Audio device on the network.  Wireless Home Audio products also work great with the newly announced Linksys by Cisco Media Hub that gathers and presents the available media on a network.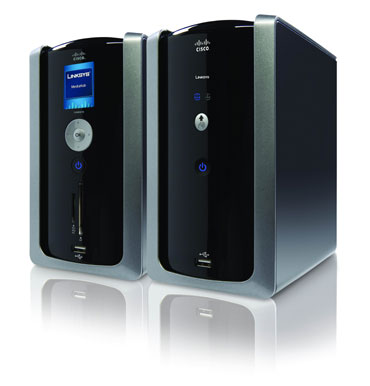 The Media Hub is designed to simplify access to and interaction with digital content, the Media Hub gathers, organizes, and presents all the digital video, photos and music that users have spread amongst various devices in the home. With a Media Hub, consumers can enjoy all of their media through an easy to use interface that is not only accessible in the home, but throughout the world via a web browser. The Media Hub is the perfect solution for consumers with extensive digital media libraries who are looking to eliminate the complexity of managing their collections.