Denon Celebrates 100 years with New Range of Blu-rays and AV Receivers
Posted on: 29 April 2010
By:

chw staff
Denon is celebrating 100 years in business this year and has announced the release of two Blu-ray players and ten Audio/Video Receivers.  The new systems are due out in the coming months and promise the latest in home entertainment. Features include media streaming, auto firmware update and the ability to integrate with other home control systems.
Blu-ray Players
The two new 3D-ready Universal Blu-ray players (DBP-2011UDCI and DBP-1611UD) were built for the growing 3D and High Definition entertainment market.  The Universal range will join Denon's existing Blu-ray range. They feature a 1GB internal memory.  Denon said the additional storage space will come in handy for those who which to use their built-in BD-Live and 'bonus view' functionality.  There is a USB connector to add extra memory.  They also have support for DivX HD+, WMA and MP3 playback and Kodak Picture CD.  Both Blu-ray players can connect to the internet directly to offer media streaming e.g., YouTube and Netflix.  The internet connectivity is to facilitate live firmware update said Denon.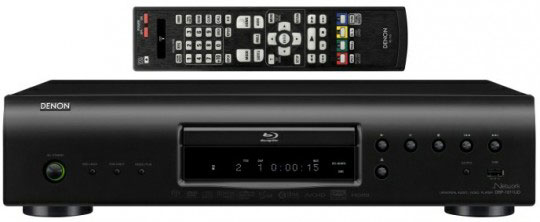 AV Receivers
The new set of A/V receivers comes with the latest in A/V technologies, such as easy to use graphical user interface, 5 and 7 channel sound and form part of the popular Retail Home Theatre Series. New to this new range is a HDMI v1.4a Repeater Inputs with 3D (all mandated formats). They feature an analogue-to-HDMI conversion and HD Audio decoding from Dolby and DTS except for the AVR-391. There is connectivity for Apple iPod in all models via USD which also works with iPhone.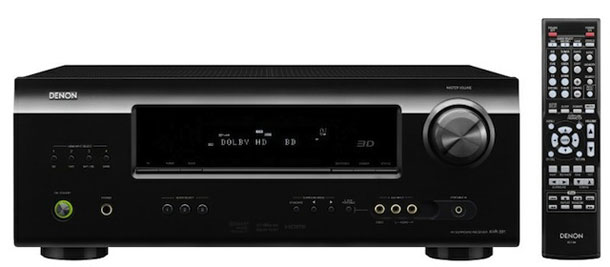 The CI models which are the higher end models offer Audyssey DSX with Front Height or Width Channels with Sirius Satellite Radio Ready capability, as well as being the least expensive Denon AVR with advanced networking that adds an RJ-45 Ethernet Port for third-party controllers, Internet Radio, Mac/PC audio streaming, Flickr, Pandora, a Web browser function and more.
The inclusion of Dolby TrueHD and DTS-HD Master Audio decoding allow for stunning delivery of today's most advanced high-definition audio programming.