LG Released Netflix, CinemaNow and YouTube Friendly Blu-ray Players
Posted on: 20 January 2010
By:

chw staff

At this month's Consumer Electronic show LG Electronics unveiled a new range of Network Blu-ray Players.  The new players are the first to feature integrated 250GB hard drive, allowing for storage and instant playback of music, photos, personal videos from the web or with its USB Media Plus lets you view family photos, watch videos and listen to music from USB storage devices.
The new set of network Blu-ray players gives you the option to watch movies in cinema mode (24 or 60 frames per second).  They also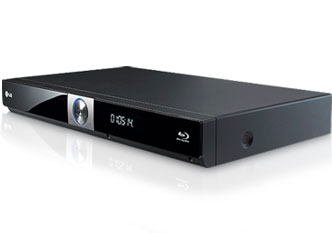 incorporate LG's NetCast Entertainment Access that allows you to access content from Netflix, CinemaNow, VUDU, YouTube and Pandora. Soon to be added are Picasa photo service and forecasts from AccuWeather.
The system also comes with BD Live, which allow you to download and watch scene extras, new previews not on your Blu-ray disc and the ability to read synopses and rate movies.  For those with a library full of both standard and Blu-ray titles, LG's players utilize 1080p upscaling of standard DVDs for a near high definition viewing experience - no matter what format is being played.