EDF Investment in UK Energy Sector is Paying Off
Posted on: 21 April 2014
By:

Patrick Oliphant
Last week EDF officially opened two of their new UK energy plants; West Burton Combined Cycle Gas Turbine Power Station and the Teesside Offshore Wind Farm. Both plants are part of a £3.5bn investment in the UK energy sector over the last three years. Part of this planned investment is to extend the lives of 15 nuclear reactors, build a new gas storage facility and a new nuclear power station.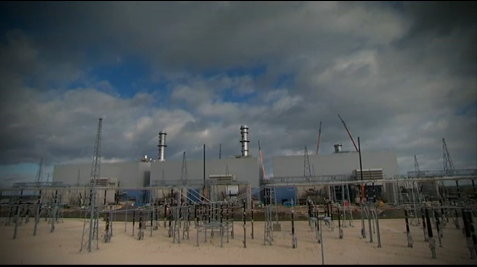 The Teesside Offshore Wind Farm near Redcar has 27 turbines which can generate up to 62MW of electricity, enough to supply Redcar's population of over 36,000 plus adjoining towns of Saltburn and Marske. EDF said this is their first offshore windfarm that has been engineered and constructed entiryly by the EDF Group.
The West Burton power station in Nottinghamshire is the EDF Group's largest single capital investment project in the UK, to date it has a capacity of 1,300 MW, enough electricity to supply 1.5m homes.  It is designed with flexibly in mind it can generate electricity when needed, in conjunction with low carbon energy generation like nuclear power and renewable; offering a balanced source of energy.
"Opening two new energy generating projects is proof that the UK is a strong focus for new energy investment, and the best place in the world to invest in offshore wind, " said Minister for Energy Michael Fallon MP.  "These projects will create hundreds of local jobs in the North East and Nottinghamshire , boosting long-term growth. The home-grown energy they produce will also help to reduce our reliance on expensive imports."
"EDF is a major investor in the UK . Teesside and West Burton are examples of the scale and diversity of our commitment to Britain , our second largest market after France," said Henri Proglio, Chairman and CEO of EDF Group.