Entropic Uses Cryptography Research To Protect Set-top Box and OTT Content
Posted on: 7 September 2014
By:

Patrick Oliphant
To offer better quality content to households, content creators and distributors need to know that it is going to the intended person in a secure way.  Therefore, service providers need to convince content distributors that they have the very best conditional access or Digital Rights Management (DRM) systems in place to protect the content from unlicensed distribution. That is why Original Equipment Manufacturers (OEM) like Entropic is collaborating with Cryptography Research to provide security for content from the hardware level.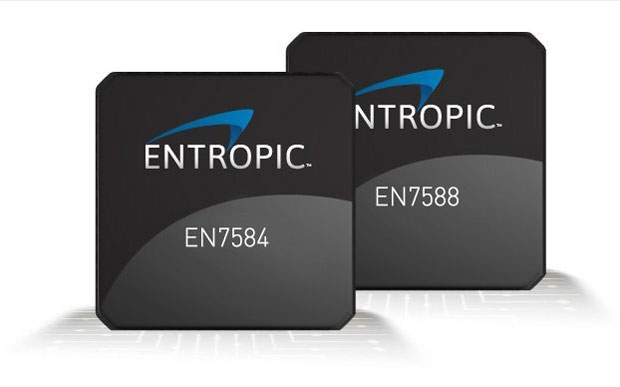 Using Differential Power Analysis (DPA), an attacker can measure the power consumption of a set-top box chip and using advance statistical analysis they can extract secret cryptographic keys stored within the set-top box.  Simple Power Analysis (SPA), though not as advance as DPA is also an effective way of understanding and extracting the secret keys use to protect content distribution.
Once the set-top box's security is compromised; the attacker can create clone smart cards and set-top boxes and offer the content to more viewers, resulting in loss of income for the service provider, content creator and distributor.
By using todays System-on-chip (SoC) architecture Cryptography Research has developed cryptographic DPA/SPA countermeasures.  These countermeasures work against the attacker prevent the power consumption analysis through a series of technique to ultimately protect the secret keys from being discovered.
Over-The-Top content distribution is also a challenge for service providers. Distribution of this content goes straight to the user's device such as a tablets, smart TVs and smart phones.
The method of protecting content viewed on smart devices is predominantly software based. However, the level of protection achievable through software security on these platforms does not meet the latest entertainment studios requirement for premium content distribution.
Once again, Cryptography Research wants to change this approach with their CryptoFirewall. The security platform integrates with the system-on-chips (SoC) architecture at the hardware level, thus providing a stronger security foundation. Because OTT content can come from many distribution points to a smart device, CryptoFirewall core supports all distribution platforms – satelittle, cable, IPTV and OTT.
"The CryptoFirewall IP core solution helps connected TVs and smart devices achieve a similar level of content protection as set-top boxes, while limiting the service providers' internal engineering and integration costs", said Paul Kocher, president and chief scientist of the Rambus Cryptography Research division.
The CryptoFirewall core is a self-contained ASIC security core that provides a secure hardware foundation for signal security applications. The CryptoFirewall cores enable a uniformly high level of security across set-top-boxes and connected TVs, enabling the next wave of secure digital distribution.
The CryptoFirewall core is design to protect cryptographic keys and computations within a chip, even if surrounding components are compromised.
The CryptoFirewall core is easily integrated directly into video decoding SoCs. The CryptoFirewall core provides a robust and cost-effective solution that is complementary with hardware and software-based conditional access solutions, protecting against piracy of content and services.
The agreement between Cryptographic Research and Entropic will see Entropic deploying Cryptographic Research licensed DPA countermeasure solutions on all Entropic's set-top box SoC.
"These advancements in connected TV security are critical to realizing the full potential of OTT content; securely and seamlessly enabling consumers to receive content from a wide range of sources directly on their TVs", said Kocher.