DSI Entertainment Systems Won CEA TechHome Integrator Award
Posted on: 11 May 2010
By:

chw staff
DSI Entertainment Systems, an Electronic Systems Contractor specializing in audio video installation,  custom home theatre and home automation systems has been awarded the prestigious CEA 'TechHome Integrator of the Year' award for 2010. DSI which is based in Los Angeles was recognized for this award for outstanding leadership in architectural audio video installations and educational industry outreach efforts.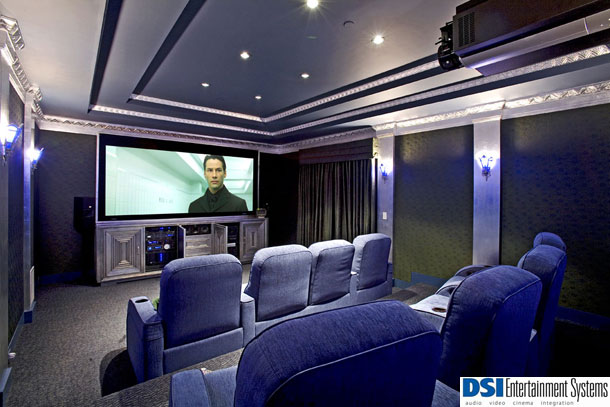 Some highlights of DSI Entertainment Systems' business practices factored into achieving this award: commitment to educating both fellow custom audio video industry members and industry trade partners (architects, interior designers, and general contractors), an educational resource website and audio video technology blog designed to keep clients, industry partners and the press up to date with the consumer electronics industry, creativity in design and implementation of distinctive custom home theater, home automation, and audio video solutions, maintaining specialized industry certifications, and volunteering of time and resources to trade organizations (such as CEDIA, AIA, and the ASID).
Says Roy Glasner, President of DSI Entertainment Systems, "We are delighted to earn this prestigious award and be recognized by such a highly respected trade organization. It wouldn't have been possible without the dedication and support of the team we have at DSI. Our goal is to build solid relationships with our clients by consistently asking more of ourselves. And, we sincerely enjoy working with all the trades on our projects; pushing the limits and possibilities of what our industry has to offer."
Each year, custom audio video integrators enter to compete in multiple award categories, with the TechHome Integrator of the Year award being the most esteemed for custom audio video integration companies. Each of the TechHome Mark of Excellence Awards categories has a four-member judging team comprised of audio video systems integrators, manufacturers, press and industry consultants who determine both finalists and winners.