GE and Quirky Launched Smart LED Lighting
Posted on: 2 July 2014
By:

Patrick Oliphant
You might remember our article last year about GE and Quirky, a collaborative partnership that develops smart home solutions. Well, they have launched another smart connected home product base on the WINK platform, called Link. Link is a smart LED Light bulb that has its own app that allows you to control it from your smart phone.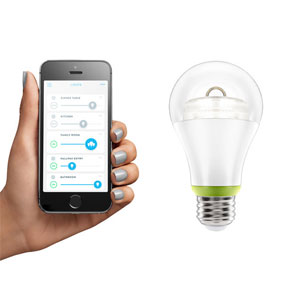 You can pre-order 'Link connected LED light' now from The Home Depot, price starting at $15. You might find the price high for a light bulb but remember it's not just any light bulb. You get energy efficiency, long life, convenience and flexibility of controlling it from your phone or tablet.
Controlling the 'Link connected LED light' is just one of the many things the WINK platform can do.  Available in the WINK HUB you control over connected appliances using WiFi, Bluetooth, Z-Wave and Zigbee.  So appliances that manage your lighting, door locks, blinds, heating and cooling can connect to the WINK HUB to be managed from your smart phone.