Netgear Offers Parental Control On The New Wireless-N 300 Router
Posted on: 4 August 2009
By:

chw staff

NETGEAR, announced its collaboration with OpenDNS in the release of Live Parental Controls. NETGEAR selected OpenDNS, provider of the award-winning service that makes the Internet safer, faster and more reliable, to integrate its technology into select wireless router and gateway products. Live Parental Controls enable families and small businesses to restrict access to unsafe and inappropriate websites on all Internet-connected devices via the router, with filtering for more than 50 categories of content. The groundbreaking Live Parental Controls incorporate a comprehensive set of features not available in other parental control solutions, such as remote management from mobile devices and highly flexible settings. The Live Parental Controls feature is now available with the purchase of a new NETGEAR Wireless-N 300 Router (WNR2000), with no additional fees or subscription required -- unlike competing solutions. Availability on additional select Wireless-N routers and DSL gateways is planned for the coming months.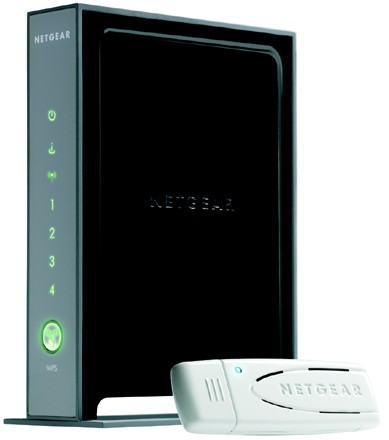 "Because the Internet exposes people to myriad types of inappropriate content, our customers have expressed the need to monitor what is being viewed on the Web in their homes and small offices," said Jonathan Wu, NETGEAR's product line manager for consumer wireless LAN products. "However, only a small minority of people are currently using parental control software due to challenges with ease-of-use and affordability. NETGEAR chose to collaborate with OpenDNS to integrate their award-winning filtering technology into our routers, as we consider it the most effective and all-encompassing solution on the market today."
Mr. Wu added, "We are thrilled to offer an easy and affordable solution that complements our existing products and provides customized security to our customers. Competing solutions run as much as $60 per year, yet without such a wide range of features. We recognize that to our customers, this is not a luxury, it's a must-have, so we're very proud to be able to offer it at no additional charge."
NETGEAR's Live Parental Controls enable parents and businesses to restrict access to unsafe websites and filter inappropriate content. Rather than install and manage parental control software applications on individual computers and other Internet-connected devices, customers set the rules on the router, which can be managed remotely. Therefore, these powerful network-based parental controls not only protect personal computers but also mobile wireless devices such as the PSP(TM) and iPod Touch(TM), and gaming consoles such as the Wii(TM), when connected to the wireless home network. Additionally, the Live Parental Controls go beyond blocking inappropriate content to include anti-phishing protection, complementing the customer's existing Internet security software to prevent phishing scams.
"It's been awesome to have one entry point to cover all the various devices on my home network -- notebook computer, two desktop PCs, and three types of gaming consoles, all from different vendors," said James Laderoute, a father of three in Dracut, Massachusetts. "And setting up the Live Parental Controls was really easy. I also like having the option to remotely adjust my designated filtering categories and time constraints. I've been so pleased with the protection it offers that I decided not to renew the subscription to my old family filtering software.
"Parents should make Internet filtering the number one priority when they get a computer or other Internet-enabled device," he added. "The fact that NETGEAR is offering Live Parental Controls for free really speaks to their concern for their customers. They're giving me an invaluable benefit -- peace of mind when seeing my boys sitting for hours in front of their computers."
NETGEAR's Wireless-N Router with Live Parental Controls is ideal for families, small businesses, public facilities with free Wi-Fi((R)), such as libraries and cafes -- basically, anyone who wants an extra layer of protection from inappropriate Internet content. With a comprehensive set of features not available in other parental control solutions on the market, Live Parental Controls enable customers to set up filters to block content according to more than 50 categories, including social networking sites, pornography, violence and others. Additionally, these settings can be specified on a per-user, per-time basis. That is, certain sites or content can be blocked for certain people at certain times of the day. For example, a mother can block social networking sites on her daughter's computer during the day and then free it up for use in the evening when her homework has been completed. What's more, the controls are stored 'in the cloud,' so they can be set up and managed remotely from mobile devices such as a smart phone.
"Content-filtering solutions must be easier to set up and manage, and protect multiple devices on the network," said Kurt Scherf, vice president and principal analyst at market research firm, Parks Associates. "By integrating Live Parental Controls powered by OpenDNS in its routers, NETGEAR addresses the need for customization and flexibility for parents, providing significant added value to the solution."
"One of our main goals is to reassure parents that their families will be safe from the inappropriate content widely available online," said Nand Mulchandani, chief executive officer of OpenDNS. "The great thing about Live Parental Controls is that users can customize their desired filtering level based on the 50-plus categories available. NETGEAR has a track record for bringing reliable, easy-to-use networking products to market, so we're delighted to be working together to offer consumers an easier and more effective way to secure their networks and protect their children."
Live Parental Controls are immediately available on new NETGEAR Wireless-N 300 Routers (WNR2000). Installation is made simple by following the instructions on the Smart Wizard installation CD included with the product. Customers can also visit http://www.netgear.com/lpc for an installation tutorial and additional product information. NETGEAR's Wireless-N 300 Router is backed by a one-year warranty and 24/7 technical support. It is available worldwide via leading retailers, direct marketers, e-commerce sites, and value-added resellers at an MSRP in the U.S. of $99.99. Additional product information and photos can be found at http://www.netgear.com/Products/RoutersandGateways/WirelessNRoutersandGa....
About NETGEAR
NETGEAR designs innovative, branded technology solutions that address the specific networking, storage, and security needs of Small- to Medium-sized Businesses (SMBs) and home users. The company offers an end-to-end networking product portfolio to enable users to share Internet access, peripherals, files, multimedia content, and applications among multiple computers and other Internet-enabled devices. Products are built on a variety of proven technologies such as wireless, Ethernet and powerline, with a focus on reliability and ease-of-use. NETGEAR products are sold in over 29,000 retail locations around the globe, and via more than 41,000 value-added resellers. The company's headquarters are in San Jose, Calif., with additional offices in 25 countries. NETGEAR is an ENERGY STAR((R)) partner. More information is available by visiting www.netgear.com.