New D-Link AV2 2000 Gigabit Powerline Adapter, Due Next Month
Posted on: 7 January 2015
By:

chw staff
D-Link announced at CES that they have developed a new HomePlug v2 Powerline adapter kit (model DHP-701AV) for home networking needs.  The Powerline adapter kit is an ideal solution for those with demanding home networking needs and haven't got an ethernet network already installed. With better than Wi-Fi speed and no problem with dead spot and just using your existing existing electrical wiring you can get up to THe 2,000Mbps data speed.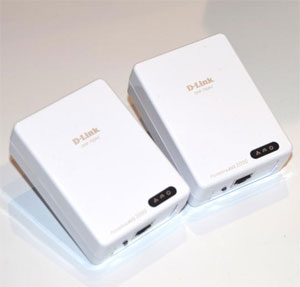 Broadcom also announced that thier BCM60500 HomePlug AV2 (HPAV2) MIMO chip is the technology behind D-Link's new PowerLine AV2 2000 Gigabit Starter Kit. This improved experience is achieved by using all three wires (line, neutral and ground) in a typical electrical outlet to simultaneously send more data over different paths, providing an ideal scenario for activities such as gaming and 4K video streaming, said Broadcom.
"Our new plug-and-play PowerLine AV2 2000 Gigabit Starter Kit helps consumers create a fast and reliable home network with Gigabit speeds, delivering more reliable HDTV, streaming and online gaming experiences in the home," said Daniel Kelley, D-Link Systems, Inc. Vice President of Marketing. "By leveraging Broadcom innovation at the chip level, we can deliver the high bandwidth connected home experience consumers desire."
THe D-Link's AV2 2000 Gigabit Starter Kit will be available for sale in retail and consumer outlets in North America in February 2015.