Pioneer Released Elite AV Receivers VSX-30 and VSX-31
Posted on: 28 June 2010
By:

chw staff
Pioneer has release six new Elite AV Receivers for us to take advantage of the latest in digital home connectivity and media sharing.  The main attractions in the new Elite range are the VSX-30, VSX-31 and flagship SC-37, together they offer the best in enjoying digital sound and home theater experience, at a price that can suit your budget.  According to Pioneer the new range do the thinking for the home theater, by offering connectivity features to streamline and deliver top notch sound in the home.
iPhone Integration
The VSX-30 and VSX-31 are "Made for iPhone" certified which means you can effortlessly incorporate your Apple products into your home theater, enjoy music with iTunes® album art, movies, downloaded TV shows from iTunes, photos, web and more.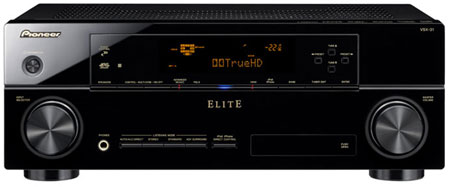 VSX-31
Using a USB or composite video cable, you can connect your iPhone, iPod classic, iPod touch and Nano to your AV Receiver, so that you can watch videos, play music through your TV.   When browsing your media the system displays full album information and album art.
Also available exclusively to Pioneer is the iControl app (downloaded separately via the Apple App Store). The iControl app transforms your iPhone or iPod touch into a full-functional remote control.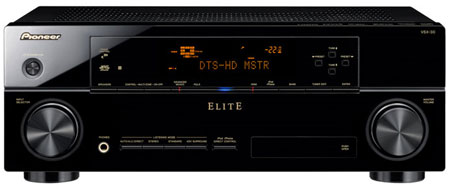 VSX-30
Connectivity
All models of Elite AV receivers has a RS-232 connector is available, which allows you to integrate your AV Receiver with a home control or automation system like Crestron and Control4.
The new VSX-xx range bring extensive connectivity for your digital media via Ethernet and a front A/V input, and compatibility with Bluetooth sources (using the optional AS-BT100 adapter, sold separately).
At the front of each  Elite A/V receiver is a USB port that lets you connect your digital camera or portable media player to display a slideshow of JPEG photos on your HDTV, or play MP3, WAV, or WMA music files with full ID3 tag and album art support.
Ultimate Home Theater Experience
The 2010 range of Elite A/V receiver support the latest HDMI 1.4a specification, which you are getting the best quality in 3D music and videos. The VSX-30 has four HDMI ports and the VSX-31 has six.
All the latest Pioneer Elite A/V receivers support high-definition audio formats like Dolby® TrueHD and DTS-HD® Master Audio to give your Blu-ray Disc® movies a soundtrack that's true-to-life.
The Elite A/V Receivers feature Pioneer's exclusive Multi-Channel Acoustic Calibration system (MCACC) provides a near studio-quality, multi-channel listening experience that customizes each of the VSX-30's 7.1 sound channels.