New Home Energy Management Solution from Marvell and 4Home
Posted on: 25 June 2010
By:

chw staff
4Home and Marvell have developed a new energy management solution on the Plug Computer to compete in the home energy management market. The solution is a combination of 4Home's connected home services software and Marvell's integrated silicon solution. It is based on the SheevaPlug, powered by Marvell's Sheeva CPU Technology and 4Home's ControlPoint software.
The new energy management solution allows you to easily and reliably monitor and control your home's energy usage by simply plugging in the Plug Computer into an electrical socket.  You will have the freedom to self-track detailed energy records and leverage energy data to project and potentially drive down your future energy costs.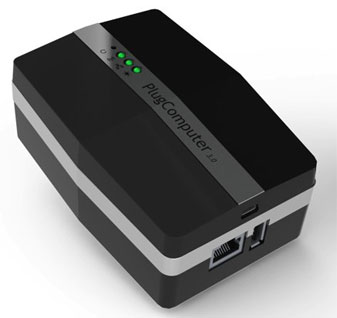 ControlPoint Software
With 4Home's ControlPoint software: you can track historical and real-time energy usage for individual devices as well as the entire home; see projection of your energy usage and cost over specific period of time, such as daily,  monthly and yearly cycles based on current usage; alert you base on usage limits you set.
Plug Computer
Plug Computer is a new innovative high powered embedded small computer which features a 2 GHz Marvell ARMADA 300 processor, built for the connected home. It comes with an optional built-in hard-disk drive and embedded Marvell Wi-Fi and Bluetooth. Plug Computer supports multiple linux distributions and Direct Attached Storage (DAS) can be connected using a USB 2.0 port.
source plugcomputer.org