Pogoplug Mobile, Launched by Cloud Engines
Posted on: 5 September 2011
By:

chw staff
Cloud Engines has launched a mobile focus version of their PogoPlug range called Pogoplug Mobile. Schedule for general release next month; Pogoplug Mobile offers a new look with an emphasis on ease of use and mobility.  It is optimized for Android and Apple's iOS based devices; and offers the flexibility to share and access your photos, music, movies and other digital content from anywhere and anytime.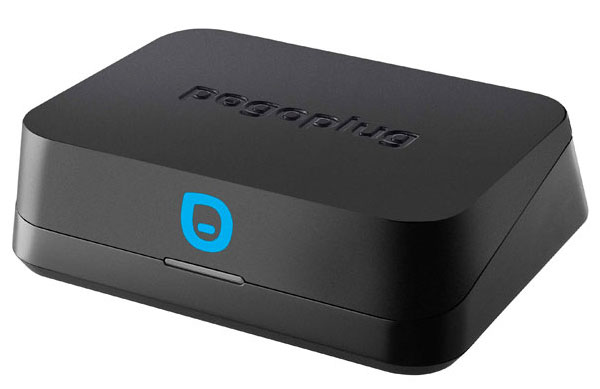 Just pay $79.99 once for your Pogoplug Mobile and you have complete access to your home storage device(s) via the web from anywhere. Therefore, depending where you are going there is no need to take all your files with you. In three easy steps you can access you files using a PC, Apple or Android based smartphone or tablet.
The storage limit is up to you. You just attach your external USB drive and SD memory cards to Pogoplug Mobile and activate it at my.pogoplug.com and you a start streaming files to you location.
"Unfortunately, their [consumer] devices just can't keep up; mobile storage remains too expensive. Pogoplug Mobile solves this problem by providing an incredible streaming and at-home backup solution that turns any mobile device into a limitless media library," said Daniel Putterman, CEO and Founder of Cloud Engines.
"Pogoplug Mobile provides users with a streamlined interface for viewing and managing content on their device, while maintaining all of the great sharing and data access solutions provided by the original Pogoplug hardware and software solutions."
Pogoplug Mobile includes a number of key features:
Stream entire libraries of music, movies and photos to an iPhone, iPad, or Android device
No storage limits
No need to re-download the same content to multiple devices
Permanent storage and backup of all photos and videos taken using the mobile device.  Content trickles back to Pogoplug Mobile in the background with no action required by the user
Pogoplug Mobile device works seamlessly with the Pogoplug desktop software and Pogoplug mobile apps (iPhone, iPad and Android 2.2 and later)
For the above price you have access to these features for the life of your Pogoplug Mobile.
source: pogoplug blog