QNX And The Connected Car
Posted on: 7 June 2013
By:

Patrick Oliphant
There are many things that make driving a car enjoyable and high on the list is its entertainment system and all its features.  Also in the past, one of the first things we would do when we purchase a car is to change/upgrade the entertainment system. But, the new models coming off the assembly lines are very different from what they were in the past. Today's cars are smarter and more connected in many ways.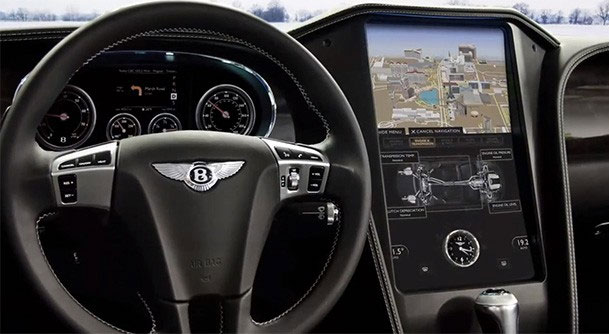 Mention the name QNX and many would have never heard the name but the QNX software is use in millions of vehicles, and one of the companies at the heart of evolving in-vehicle systems.  Companies like QNX are making us think twice before doing that or to even think about it.  The technologies that are being built in our cars means that we don't need to change anything.
QNX is part of the  of Research In Motion (RMI) group the owner of Blackberry phones, QNX specialises in developing solution or Operating System for the connected cars of the future. Customers include Acura, Audi, BMW, Chrysler, Daewoo, General Motors, Hyundai, Land Rover, Porsche and Saab.
With a connected car there is no need to buy a separate navigation system – its already in the car; no need to buy a high spec stereo system either, its already there.  A feature such as the ability to speak commands to your car is already available with the help of QNX.  That is not all; think about your car being able to share information with your in-home entertainment system – it here as well.
The QNX software system is at the cutting edge of infotainment systems and connected car solution. The QNX car platform now at version 2.0 was develop to support popular web technology, HTML5.  Now your car can even interact with services in the cloud, such as the ability to download music and other digital content while on the go.
To accelerate solutions for the connected car QNX software system has also released an HTML5 SDK for the QNX CAR application platform earlier this year.  HTML5 is the only application environment that works with all the major mobile platform.
 The SDK will provide mobile developers with specialised APIs for accessing automotive device and hardware.  It will also include an emulator that lets mobile developers quickly see how their apps would look and function in an actual car.