See HoneyWell Lyric Smart Devices At CES 2015
Posted on: 6 January 2015
By:

chw staff
Honeywell is showcasing the latest additions to its Lyric family of products at CES 2015. Its professional-grade home security system can help you stay in control of your home comfort and security whether you are at home or away. Honeywell Lyric range features awareness cameras, motion, smoke and intruder detectors; the Lyric home security will also integrate with a range of home automation products, such as connected thermostats, lighting, shade and lock controls.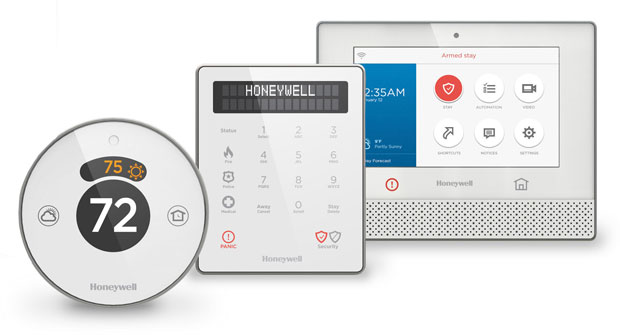 In addition to a sleek touchscreen controller, Lyric home security will respond to voice commands based on personalized presets. For example, you will be able to disarm the system simply by saying: "Hello Lyric, I'm home!" which could also switch on the lights and adjust the temperature to your preferred setting.
Lyric home security is the second product in the Lyric family, joining the thermostat which was launched in 2014. Using your smartphone location, the Lyric thermostat knows when you leave and when you're heading home to adjust the temperature accordingly, delivering comfort while you're home and savings while you're away.

Together with Honeywell's product partners, these are some of the functions you will get from Lyric:
    Adjusting the temperature automatically, based on when you're heading to or leaving from home
    Keeping an eye on what is happening outside in the backyard and around the house;
    Using just a few words to lock up and turn off the lights before heading to sleep;
    Quickly connecting with professionals you trust when help is needed; and
    Having the devices in your home simply work in tune with how you and your family live.
You can find the Lyric range at the Honeywell booth (70637) at the CES Smart Home area (Sands, Level 2).