See Which Car QNX Took To CES 2015
Posted on: 18 January 2015
By:

Patrick Oliphant
Its no secret that connected car solutions (infotainment) are moving just as fast as those for the connected home. QNX, a Blackberry subsidiary is at the cutting edge of the infotainment sector. This year at CES 2015 they unveiled another concept car (something they have been doing at CES for the last few years) based on the Maserati Quattroporte GTS sports sedan.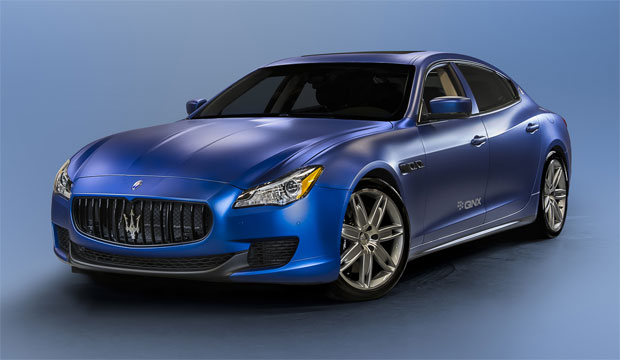 The car features a modern integrated cockpit with digital display along with a 12-inch touchscreen control centre to access game, internet, entertainment, communications, navigations and other accessories. Back seat passengers have their own digital screens in the back of the headrest of the front seats.
Developed with parts from Qualcomm; QNX said the driver assist system is design to offer a positive driver experience, so that they can dive easier, safer and with less effort.  The standard glass rear view mirrors were placed with digital screen to remove blind spots. It also has proximity sensors.