Sony Launched AV Receivers and Blu-ray Player for Custom Installers
Posted on: 6 July 2010
By:

chw staff

Are you planning an installation of a new home entertainment system that integrates with your home control system? Well you might be in luck.  Sony has released a new range of Elevated Standard ES AV Receivers, which it hopes to be the preferred AV Receivers for custom home theatre installers.  The ES AV Receivers were designed especially for this purpose and offer the best in video and audio quality, with seamless integration with multiroom and third party home control systems.
As a compliment to the recently released 3D capable BRAVIA HDTV, this new ES line include the STR-DA5600ES, STR-DA3600ES and STRA-DA4600ES and 3D Blu-ray player BDP-S1700ES.  Sony said the ES AV Receivers feature some of their most advance technology best demonstrated by specialist and that is why they are focusing on speciality AV retailers and custom installers with this range.
This 2010 range includes IR input jacks, two-way serial control and the ability to be controlled over IP (Internet Protocol) connections.  This means that this new range can be integrated with home automation and control systems such as RTI, Savant, Control4, AMX, Ultimate Remote Control, Creston and others. To make installation trouble free the ES range is certified by some of these suppliers and is a partner with others. Sony has also removed the Elevated Standard range from its online and telesales shops.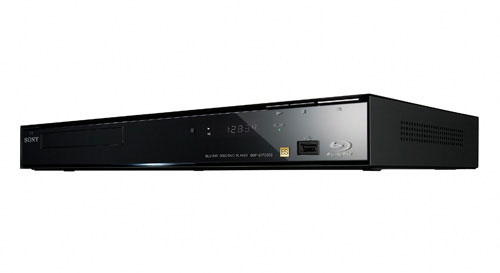 Using the available Ethernet port you can access the internet to get the latest firmware update, Shoutcast® Internet Radio, Rhapsody® Music Service and access music, videos and digital photos from other Digital Life Network Alliance (DLNA®) certified devices on your home network. Talking about DLNA, the STR-DA5600ES model also functions as a DLNA Live Audio Server that can stream music to other DLNA clients.
Pioneer and Onkyo have recently release their new models of AV Receivers which are basically the same except for connectivity; Sony has taken the ES models to another level. They can also function as an Ethernet hub; with one port connected to your broadband gateway you can use the other four ports to connect network device that need Ethernet access.
Using a free downloadable app you can use your iPhone and iPod touch as a remote to control all three models of the ES AV Receivers. The app features zone control, full GUI menu, and Sony's Quick Click remote function which allows you to control connected components (such as Blu-Ray player, set-top box) in the main home theater room to be controlled from a second zone.
All three models feature Digital Cinema Auto Calibration (DCAC) with Automatic Phase Matching (APM).  Without changing the front reference speakers, APM corrects for phase differentiation between front, center, and surround speakers, ensuring an ideal sound stage regardless of speaker type.  The STR-DA5600ES also offers DCAC EX which includes speaker relocation, not only adjusting for the distance but also the angle of the listening position to create an optimal listening environment.
All of the models support 1080/24p video signals and x.v.Color™ and Deep Color™ video codecs, as well as all advanced audio formats (Dolby® Digital Plus, Dolby® TrueHD, dts® Master HD, dts® ES, Dolby® Digital EX, Dolby® Pro Logic IIx and 8 channel Linear PCM) and Sony's innovative new HD Digital Cinema Sound, with was developed with Sony Picture Entertainment.
Prices and Availability
STR-DA5600ES 7.1 Channel Network Multi-room AV Receiver, Available in September for about $2,000.
STR-DA4600ES 7.1 Channel Network Multi-room AV Receiver, Available in August for about $1,500.
STR-DA3600ES 7.1 Channel Network Multi-room AV Receiver, Available in August for about $1,100.
STR-DN2010 7.1 Channel Network AV Receiver, Available in August for about $800.
BDP-S1700ES Blu-ray 3D Player, Available in August for $400.