Sony To Bundle NanoTech UltraFlix App with New 4K Ultra HDTV
Posted on: 16 September 2014
By:

chw staff
Onwers of the latest Sony 4K Ultra HDTVs are to be given access to the world's largest library of 4K VOD content via the NanoTech UltraFlix app.  Starting with Sony's 2014 range viewers will be able to stream more than 300 hours of 4K quality travel and nature documentaries, including 40 made for IMAX theatrical titles and other genres.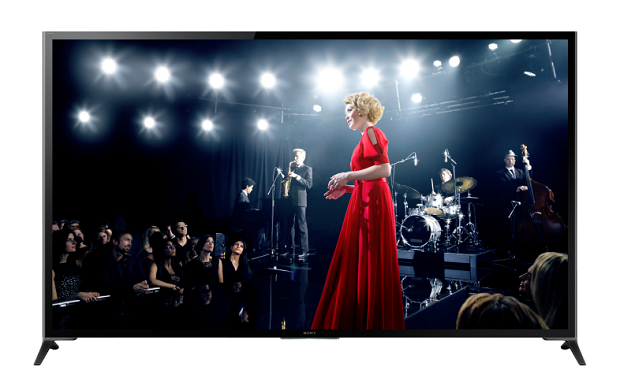 The UltraFlix platform stream videos at four times the resolution of today's full High-Definition TVs.  NanoTech's UltraFlix offers 6 million more pixels of resolution in 4K Ultra HD format. By leveraging the latest HEVC compression standards NanoTech's 4K Studios proprietary methods achieves up to 50 percent better compression than with H.264.
With enhanced video compression, adaptive streaming and intelligent bandwidth management technologies, UltraFlix can stream visually lossless 4K video with uninterrupted viewing at under 8Mbps, making 4K Ultra HD available to most North American and European internet subscribers today.
"Our decision to bundle UltraFlix with our next-generation 4K Ultra HD TVs was based on our continual quest to deliver the most immersive viewing experience that consumers are seeking," said Nick Colsey, Vice President of Sony Electronics. "We can now provide our customers with the industry's largest number of options for streaming 4K VOD content combined with the best 4K Ultra HD TVs available in the market. UltraFlix's secure media delivery system, combined with our state-of-the-art displays, provides the best in consumer entertainment."
Optimized and fully tested to ensure reliable support for UltraFlix's 4K Ultra HD streaming content, Sony's 2014 4K Ultra HD TVs incorporate a decoder compatible with the latest "HEVC" video compression format, enabling them to display 4K/60p content from internet streams and other sources, without the need for additional devices. Additionally, Sony has optimized its 4K Ultra HD TVs to provide a great UltraFlix experience featuring the fastest playback in the industry.