Sprint Velocity Expands its Connected Vehicle Solution
Posted on: 24 November 2013
By:

Patrick Oliphant
At this month's Connected Car Expo (part of the LA Car Show), Sprint Velocity, a business unit within Sprint announced that they have expanded their Sprint Velocity platform to offer more features for vehicle manufacturers.  Renamed Sprint Velocity Connect, the solution makes it easier for automotive manufacturers to tap into the US$25.2B connected vehicle market and meet regulatory requirements.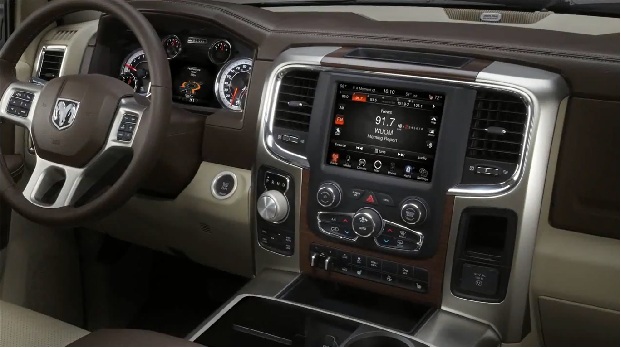 "With more than 14 million vehicle sold in the United States yearly, auto manufacturers are in a constant race to bring the newest, most versatile and technology-packed products to market [such as in-vehicle internet connectivity]", said Ben Vos, vice president and general manager, Sprint Engineering Solutions.
Another challenge face by automakers is the global regulatory changes, such as eCall in EU, SVT in Brazil and GLONASS in Russia; the new mandates require the installation of basic Telematics Control Units (TCU) and the use of telematics for safety purposes in all new vehicles.  The EU has set their requirement to start from 2015 and in other countries it will start from 2016 onward.
"Sprint Velocity makes it easier for automakers to win that race of offering the most advanced connected services available today, supported by unsurpassed telematics integration and consumer-focused resources that can translate into increase revenue and stronger customer loyalty", said Vos.
Sprint Velocity Connect platform has increased number of hardware it can support including OBD-II (On-Board Diagnostic) devices, TCUs and embedded in-dash head units.  The platform is more flexible, allowing each automaker to customize their solutions and then deploy those solutions either before or after a vehicle is sold.
The Sprint Velocity Connect platform is easily accessible through it open, cloud-based architecture with standard M2M (Machine-to-Machine) interfaces.
 Additional features of the platform include: reduced cost , development cycle time and complexity; flexibility to deliver telematics services, whether embedded, brought in phone, a hybrid of both or with Sprint Velocity Connect devices; elimination of multiple points of potential failure and reduction in the number of handoffs.
Designed to be open and flexible, the Sprint Velocity platform offers various connectivity options, management of content partners for seamless integration, and back office support, such as billing and care.  The solution is compatible with embedded in-dash or smartphone and hybrid which is combination of embedded and smartphone implementation.
Despite being a separate business unit Sprint Velocity Connect is backed by the company's expertise in wireless customer experience and applications.  Sprint Velocity also brings a wealth of expertise in data analysis. The Sprint Velocity team will work with automakers to analyze the data coming out of the system which can help to make product improvements, which might help to increase revenue or reduce cost.
Sprint has an expanded network of telecom partners, the Sprint Velocity team has expanded its presence North through a new partnership agreement with Rogers Communications of Canada, to provide end-to-end connectivity.
CalAmp, a wireless communications solutions provider has developed the first device for the Sprint Velocity Connect platform, which provides wireless location and messaging. The device is an ideal solution for auto rental services, warranty services, automotive insurance, warranty services, driver behaviour management and other automotive application that require direct access to vital vehicle performance data, said Greg Gower Senior VP and GM of CalAmp.
"Our value proposition is built on connecting the dots between the complex elements involved in connected services and providing a complete, simplified set of solutions for auto manufacturers", said Vos. "By understanding the mobile customer and how they use the technology, Sprint Velocity is developing and deploying big ideas that demonstrate what is possible with connected vehicles."