Upgrade Your Asustor NAS to ADM2
Posted on: 20 December 2013
By:

chw staff
Network Attached Storage (NAS) manufacturer Asustor has upgraded its NAS software platform the Asustor Data Master (ADM) to version 2.0.  New Apps added include Mission Backup, FTP Explorer and Searchlight search engine. App Central has also been updated and two mobile Apps have been added.  The user interface optimized to allow you to upload your own desktop wallpaper, pin frequently used Apps to the ADM menu bar and arrange the order of your Apps.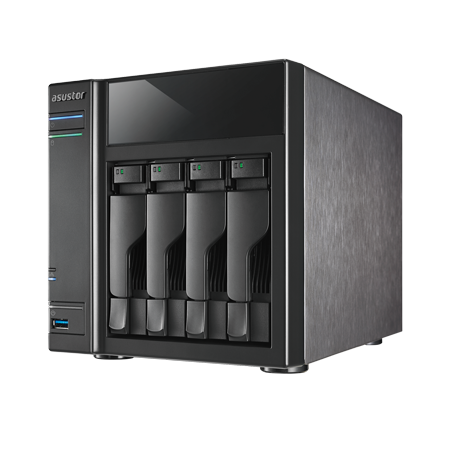 The ADM2 upgrade has move the NAS away from being the device you just plug in connect and forget about it.  Owners of the 3 series NAS can now enjoy the new XBMC multimedia player App.  Also, the 3 series owners can use the Asustor infrared remote control with XBMC as part of their home entertainment centre.
Searchlight searching is an industry first from Asustor, it features fuzzy search which allow you to find your files and Apps quickly.  Another first is its ability to do 2-way backup for FTP, Rsync, One Touch, cloud and external backups.  You can also use its Backup Plan utility for Apple Time Machine and Microsoft Windows.
With the new FTP Explorer you will not do anymore file transfer from your desktop browser. Design especially for the NAS, FTP Explorer it allows you to connect to any FTP site from with the ADM interface. It supports resuming downloads, eliminating the need to restart file transfers when the connection drops or timeout.  You get a site management function that allows you to store and manage information for all your favourite FTP sites.
The updated App Central now offers over 100 unique NAS Apps, such as personal, technical and business.  You can quickly search for Apps and its one click feature allows for easy installation of any Apps.
App Central long list of multimedia application makes is easy for you to access and enjoy your digital content.  Its UPnP Media Server allows you to stream content from the Asustor to any UPnP/DLNA compatible media palyer including Xbox 360, PlayStation 3.  Its iTune Server supports iOS Remote pairing and AirPlay as well as audio output from the NAS via USB, Audio Jack or HDMI.
It unlikely that you will have more than one NAS but if you do the AiMaster mobile NAS management App allows you to manage multiple NAS devices. You can get real-time alerts to make you aware of malicious attacks and system updates. Also from your mobile you have the ability to power off  your NAS or put it into sleep mode and Night mode.
Another mobile app is AiData, it allows you to manage your data on the NAS and within the cloud. With AiData you can copy, move, rename or delete any file on the NAS.  Dropbox plugin is also available giving you access to Dropbox and the NAS in one app.
The Asustor can act as a VPN client for you to access your files on a VPN server.