Western Digital Announced New Connected Home Device
Posted on: 19 February 2009
By:

chw staff
Are you might be short on space or are having to swap USB flash drive from machine to machine to share your data?  Well Western Digital released their new Network Attached Storage (NAS) server named My Book World Edition NAS drive.  The will allow you to share your data with both Apple Mac and Windows Vista PCs without any network configuration.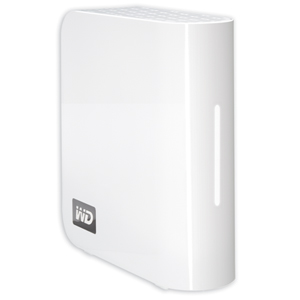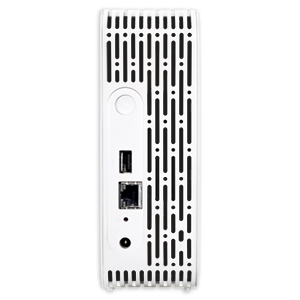 The My Book World Edition NAS drive comes in a range of 1TB and 2TB capacities.  As soon as you attach the device to your home network, it is accessible from your Apple Mac and Windows PCs. For home with Windows XP there is a more hands on approach to configuring the drive.
"There are 36 million networked households in the U.S. and 70 million worldwide. But less than 10% of people are using automated software to backup," Pistilli said. "The rest think it's too hard. This will give all of those people an easy way to back up."
My Book World Edition's massive capacities are available from any computer in the home. Combined with high performance, this makes it easy to build a shared digital media library. Music, photos and videos can be streamed directly from the My Book World Edition drive to any PC, Mac or connected DLNA® media player (such as Microsoft® Xbox 360 and Sony® PlayStation®3 game consoles, wireless digital pictures frames or TVs) using the integrated UPnP (Universal Plug and Play) media server and iTunes® Music server software. Families can also securely access and share their centralized files from anywhere in the world where they have access to the Internet, using the My Book World Edition drive's Web remote access service.
"Finding a simple way to stay backed up can be a daunting task for consumers, especially when there are multiple PCs to protect," said Jim Welsh, senior vice president and general manager of WD's branded products and consumer electronics groups. "With a My Book World Edition drive, it just takes a few simple steps for a family to automatically back up all the computers in their home and keep the backup continuously up to date. Media streaming and remote access add fun and flexibility to the mix making My Book World Edition a great choice for today's digital home."