What Is The Connected Home
Posted on: 28 February 2012
By:

Patrick Oliphant
Many of us who grew up watching cartoons such as the Jetsons or science fictions movies like Star Trek, would at some time or the other ask ourselves; what if all the appliances in our home could talk to each other? Some of us have investigated the idea but was deter by its complexity and some have achieved some success.  What we were asking is; can we automate our home? And, the answer to this is yes, if you can afford it. As things are today we have moved on from asking about home automation to asking: How can I get my home connected?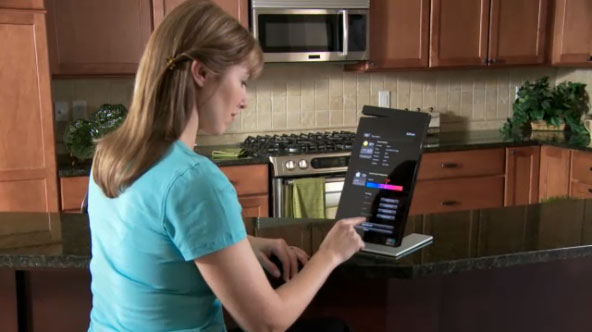 A simple answer to what is the connected home would be "The connected home is about enabling devices to talk to each other". But, an answer like that would not justify what the new vision of the connected home is.  To put it another way the vision for the connected home is more than hardware, more than software.  It's a new life style experience that allows for real-time connectivity, the flexibility to share and play media across the different devices.
 
The vision of the connected home has been broaden to include the "internet of things", a strange slogan you may say but this is what will define most of the technologies we  use over the next decade and further.  The internet of things simply put is seamlessly integrating technologies into our lives that are internet aware.  Therefore, there will be no obstacles stopping the different technologies/devices from communicating with each other.
We have spent a lot of time and resources researching and developing solutions to enhance many areas of our lives, overlooking the home and how we relate to it.  Now the entire Consumer Electronic (CE) industry is using the connected home as a concept to develop future devices and solutions.  Governments and utilities are now in on the act.  They are now working together to develop a smart utility grid system, a system that will complements the connected home.
 
To remove the head ache of getting our different appliances to work together the CE industry have created bodies and standards such as DLNA, Zigbee, Homeplug, HDbaseT, UPnP and many others. They have all been formed to allow the integrating of technologies/devices in order to make digital content instantly available anywhere in and out of the home.
 
So you see; I might even be wrong in my definition of the connected home because, the home getting more attention than it ever did. The technologies/devices are increasing, getting better and offering more services, so our vision or definition may change. The connected home is also said the work billions and predicted to grow even further.  However, what is sure is our home is changing and the way we interact with it is changing as well.
Still photos and video courtesy of intel.