Your Guide to Upgrading to the Latest and Best Home Gateway Router
Posted on: 5 October 2015
By:

Patrick Oliphant
Some of us have not changed our home gateway router from the day we had our broadband installed, and that might be many moons ago.  If you are one of those persons, maybe it's time to consider upgrading gateway router.  You might ask why you should if it's working fine? Which is a perfectly and valid question and I can think of two reasons why you should: Better security and better speed.  My plan is to make it easy for you because I have done the search, the check and the test of some of the latest and best routers so that it will help you to make an informed decision when you go to buy your router.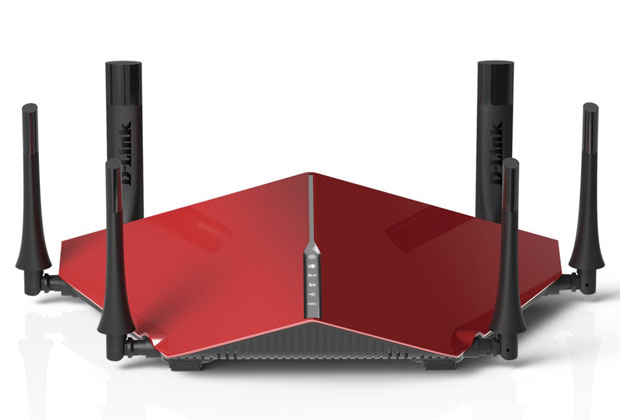 Before you buy a router however, it would be good for you to learn a little bit about the technology, so you can make your selection, knowing that you are buying one that fits your needs perfectly for the price you are willing to pay.  In addition to that, there are a number of non-technical things you might need to consider when buying a gateway router. Things like the age of the children in your home, the size of your house, whether you are buying it for business or general household use, among other things.  In this guide I have list some of the major considerations and questions you need to think about when the time come to upgrade your router.
ROUTER FOR HOMES WITH YOUNG CHILDREN
If you have young children in your home you would like for them to be able to learn about the world around them and even play internet games, safely.  Therefore, you would want to know what a particular router offers to protect children while browsing the web.  The first question that comes to mind then, does it offer any form of parental control? This might not be an issue because you already have a software on your computer or an App on your phone or tablet that offers this type of protection.  I also know of some broadband providers that offer parental control as part of their service*, but if none of these are available then your router is the only means of defence you have.  Therefore, you want to get the best that is available and the Netgear Nighthawk X4 AC2350 WiFi Router is one of the latest. See list here
ROUTERS FOR HOME WITH YOUNG ADULTS
AS your children grow and learn more about safe internet browsing you will still want parental protection but there will be a different demand on your router.  The content your children consume will be richer, thus demanding more from the router in terms of performance. At this age and at any given time, they will be on Facebook, YouTube or some other on-demand service or playing online games, even if they are doing homework, the content they need to study might have lots of videos.
The way they go about doing it is also a challenge; they can be anywhere in the house using the service. Therefore, your wireless strength must be strong as well. The D-Link AC3150 Ultra Wi-Fi Router offers the latest in wireless speed and rich content streaming. See list here
ROUTER FOR YOUR HOME OFFICE OR GENERAL BROWSING
You might have a home office and want a router just for that and basic web browsing.  The need here to a greater extent will be different. Parental control will not be a priority; however, you will need some security and reliability.  Other functions should be considered depending on the work you do.
HOME ROUTER WITH STRONG SECURITY AND EXTERNAL ACCESS (VPN)
First thing first, VPN stands for Virtual Private Network.  What this means is that you can be anywhere in the world and with access to the internet you can connect to your home network and do whatever you need to do.  What the VPN technology does is create a secure encrypted connection over the internet between your home network and your laptop as if you are in your home connected to the network from your laptop.  Not all routers offers this feature and those that do not all of them are easy to use or setup.  Therefore, if you can think of a time when you will need this service, then this is a good time to consider this a function for your next router.  My advice is, before you buy see if you can find a video on YouTube or elsewhere that demonstrate its setup and use, so you can assess if you are comfortable doing it or if its straightforward.
If security is high on your list of priorities and this is not security like parental control; I am talking about securing your content as it moves around your home network and outside if needs be. Then this can be a bit tricky, because getting a home router with very strong security features is not easy to find and therefore you might have to look for ones that advertise for small businesses.  We have some here for you to consider these on Amazon:
802.11N vs 802.11AC
The wireless (Wi-Fi) aspect of your home router is another thing to consider and know something about so you are getting your money's worth. Not all wireless connectivity are equal, there are different standards governing there speed and range.  The two main standards you will likely to hear about are 802.11n and 802.11ac.  The 802.11n standard is the older of the two (because there are many more which are older) however, it can deliver five times or more speed and up to twice the range of older Wi-Fi standards, but if there isn't a distinct need for it then the 802.11ac is the better option.
In addition the 802.11n features such as: the ability to support content-rich and bandwidth-hungry applications, like music, gaming and video and network intelligence to help ensure your multimedia content looks and sounds great; 802.11ac is better for the latest tablets and smart-phones, its faster and offer better Wi-Fi strength and range.
802.11ac certified devices delivers up to gigabit per second data rates, they have the ability to handle demanding applications such as Ultra HD and 4K video, multimedia streaming and rapid file transfer on tablets, gaming devices, handsets and many other devices. It also offers improved power management, and lower latency.
If you have devices in your home that use the older standards, they should work with a newer router because they should be backward compatible with those devices that use the 802.11 a/b/g standards.
WHAT IS MIMO
MIMO stands for Multiple-Input Multiple-Output, you might hear the sales person mention it or see it written as part of the product description. What this means is that the router has the capability to send and receive multiple data at the same time, this is why you will see some gateway router with more than one antenna. Those that have MIMO technology, means you can use each antenna for some different or you can combine them to get great speed.
SECURING YOUR HOME GATEWAY ROUTER AND WIRELESS NETWORK
Securing your router and Wi-Fi access point important, one easy step is to enable the built-in security features while you are setting it up. Enable strong encryption for your network using WPA2 security with AES. Change the default network name (SSID) and credentials (username and password) used to manage the settings on your Access Point/Router/Gateway. All these simple measures will help to secure your home network and its traffic.
WIFI RANGE EXTENDERS
If you are getting low signal strength because your home is bigger than the standard home or your home has dead spots you will want to consider getting a Wi-Fi extender.  This will take the wireless signal and boost it in your home so that you get the same strength as if you we next to the router. It is good to use the same brand extender as the router manufacture.
QUALITY of SERVICE (QoS)
The later models of routes off Quality of Service, this allows the router to be smart enough to understand the type of traffic passing through and to prioritise gaming or streaming  content to reduce buffering and lag. Dynamic QoS intelligently allocates bandwidth to the most important activities in your home.
*The OpenDNS website offers an advance Parental Control service if our router supports it.
See Also:
Securing Your Home WiFi Network