YouView Formally Project Canvas is Due Early 2011
Posted on: 19 September 2010
By:

Patrick Oliphant

After two years in the making the BBC Trust has formally annoucnced what is to become of Project Canvas, its planned internet TV service. They have renamed it to from Canvas to YouView and said the service is expected to go live in early 2011.  The service like Freeview will allow UK households to watch live television except it will be through a Set-top Box via their broadband connection. There is one added partner (Arqiva) to the original five (ITV, BT, Five, C4 and Talk Talk).
The BBC said for a one of payment of £200 viewers will get a Set-top Box through which they will be able to access YouView, which will carry those channels currently offered by Freesat and FreeView. Users will also be able to access on-demand services such as 4OD, BBC iPlayer and ITV Player as will as subscription channels.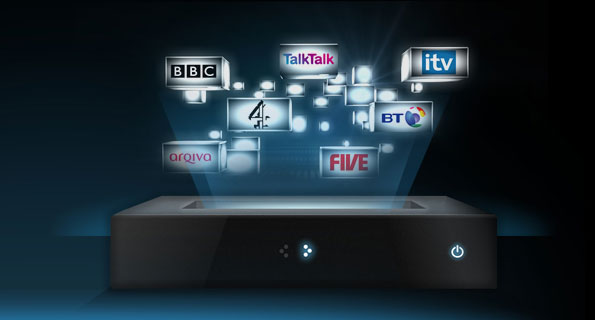 As part of a growing trend the YouView box will also allow users to access internet services like Facebook, YouTube and Flickr.
The YouView service is expected to rival that of Sky and Virgin Media, which are not partners of the project. It has been reported that Sky and Virgin Media have lodged a compliant with the UK's media regulator Ofcom, that they see YouView as an anti-competitive service. I think they see it as such because it is partially paid for by the UK tax payer via their television licence, which the BBC said, thier contribution to the project will be about 19pence for each tax payer.
Maybe Sky and Virgin media should become partner like BT who also offers a subscription sevice – through its BT Vision IPTV service.
I think the UK needs this service, because I find it difficult to pay a license for having a television and pay again for another television service. Richard Halton, YouView's Chief Executive said, "YouView is for those 10million people which decided not to pay, or decided they can't pay for subscription television." Also I think at £200 a box is too much when you can get a FreeView Receiver box for less or it is part of the technology inside most TV sold in the UK.
YouView now has it own website here and the BBC has a YouView Q&A for anyone who want to know more about the sevice.