ZyXEL Introduces Aerobeam Intelligent Gigabit Switches
Posted on: 26 January 2012
By:

chw staff
ZyXEL Communications today announced the launch of its Aerobeam five and eight-port gigabit Ethernet Switches (AVS105 and AVS108).   The Aerobeam AVS105 and AVS108 are specifically tuned for the home audio video entertainment center, it automatically prioritizes multimedia streams to ensure the best possible performance and content quality. According to ZyXEL the Aerobeams come ready to support today's popular social networking site and on-Demand media platforms.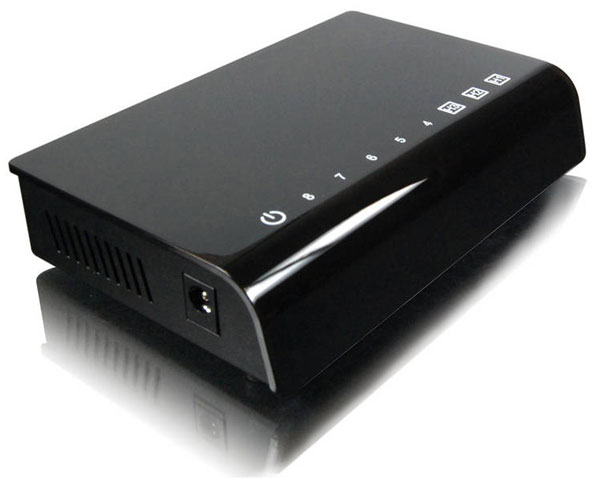 The Aerobeam AV Switches utilize inbuilt intelligence  that allows them to automatically prioritise your media traffic. The switches monitor traffic in real time, and are able to detect bandwidth and latency sensitive traffic such as SIP* and streaming traffic and give them priority while passing through the switch.  This provides a better audio and video experience, especially on home networks where everyone is online at the same time. The Aerobeam AV switches will make sure streaming traffic is not interrupted by web browsing or large file transfers happening at the same time.
"Our Aerobeam AV switches offer gigabit connectivity coupled with automated traffic prioritization for superior entertainment experience, and eliminate customer confusion during the set-up process. Just plug in your devices based on our color coding and sit back for a fantastic entertainment experience," said Steven Joe, executive vice president for ZyXEL.  The AVS105 and AVS 108 Gigabit AV Switches will be generally available in March, 2012.
*The Session Initiation Protocol (SIP) is communication protocol widely used for controlling communication sessions such as voice and video calls over over the Internet.