ADT Pulse Now Offers Voice Control
Posted on: 2 July 2014
By:

chw staff
Using your iOS or Android based smartphone or tablet you can now use your voice to arm and disarm your Pulse security panel, control your home's lighting, adjust thermostats, lock and unlock doors, and check the overall status of your home, thanks to an new App from ADT called 'ADT Pulse Voice'.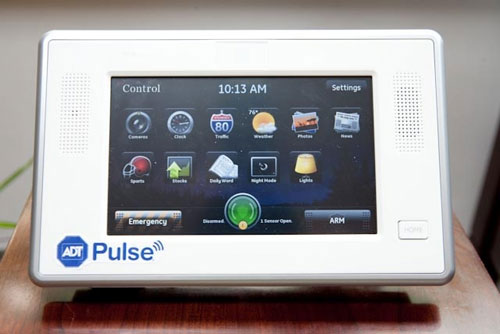 With the advancement in voice recognition, the ADT Pulse App can recognise unique voice signatures with select key words, device names and phrases to perform so only you can access and control your connected home appliances.
The ADT Pulse Voice app will only allow registered members of a household to log in. Using voice commands, a user is approved by three personal checkpoints: a secret phrase, voice recognition, and confirmed identification of a mobile device.  Therefore, no access if you lose your mobile and if found by some they cannot use it to gain access either.
"As more people use voice commands to interact with their smart phones and other devices, it's critical for us to securely extend the convenience and accessibility of ADT Pulse through voice input. The launch of ADT Pulse Voice is another example of how ADT is using innovative technology to ultimately improve the user experience for customers and meet their individual needs in a way that complements their digital world ," said Arthur Orduña, senior vice president and chief innovation officer for ADT.
Existing ADT customers can download the ADT Pulse Voice App for free in the Apple App Store, as well as through Google Play, enabling key feature commands at the push of a button.