Allianz Insurance Wants In on Connected Home Market
Posted on: 19 June 2014
By:

chw staff
Allianz and Deutsche Telekom are combining their respective market solutions to offer what they called "connected life" services. Leveraging Telekom's communication infrastructure both businesses said they are developing a connected home service package for the European market.  Connected life will be the combination of Telekom's "Smart Home" solution and "Allianz Assist" emergency assistance service for the home.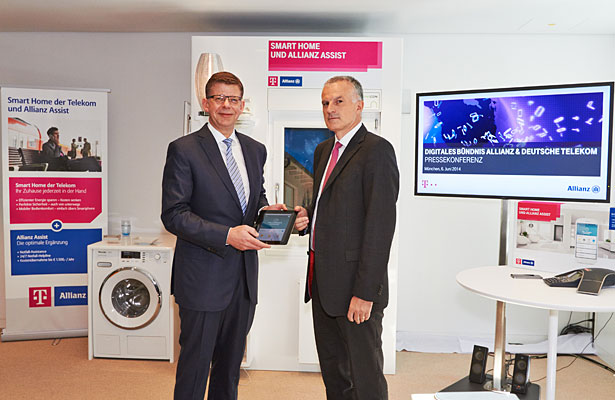 On the surface, "connected life" will be another home monitoring service alerting customers when there is a problem, similar to many home monitoring services currently on the market, but with connected life, the same alert will be sent to the Allianz hotline so that they are also aware of the issue. Depending on the incident Allianz will organizes for professionals to do the work and settles the bill directly.
"Our customers are making more and more use of digital technology in their day-to-day lives. We want to create a seamless package by integrating our services, such as advice, insurance cover and damage repair, to make their lives easier," says Christof Mascher, member of the Board of Management of Allianz SE who is responsible for Allianz Worldwide Partners and Operations. "Digitalization allows us to offer innovative services that will bring us closer to our customers than ever before."
The technical basis for the "Connected Life" developments is provided by tried-and-tested digital platforms for the connected home, such as "QIVICON", and the mobile "SureNow" insurance portal developed by Telekom's Innovation Laboratories, the company's central research and innovation organization.
Allianz and Deutsche Telekom said the initial roll out will be in Germany from June of this year, with other European countries coming later.  Swisscom offers a similar home monitorng service.
source: allianz