Apple iOS 8 Healthkit Will Disrupt the Connected Health Service Sector
Posted on: 8 June 2014
By:

Patrick Oliphant
The next version of Apple's mobile operating system will evolve the mobile handset into a new area of health services for the user. In addition to home automation via it Homekit, announced at Apple's annual Worldwide Developers Conference, the iOS 8 is to offer connected health services via its HealthKit framework, a new developer platform for the health sector.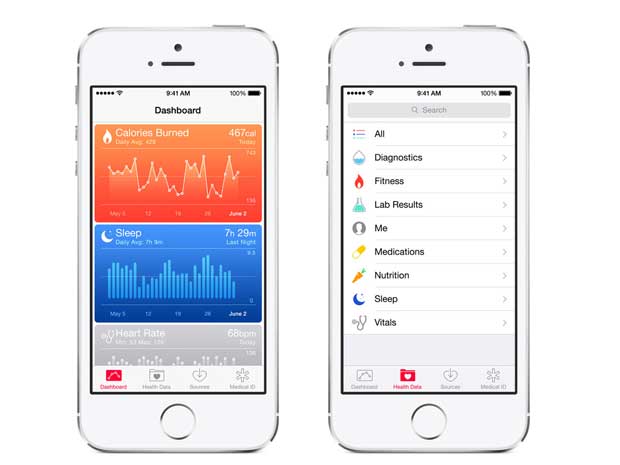 Currently you can do a lot of health and fitness stuff on the iOS 7 platform, such as checking your pulse, but iOS 8 is to take this a bit further. iOS 8 HealthKit will allow apps that provide health and fitness services to share their data with the new Health app and with each other. For example, you can allow the data from your blood pressure app to be automatically shared with your doctor.
"Heart rate, calories burned, blood sugar, cholesterol — your health and fitness apps are great at collecting all that data. The new Health app puts that data in one place, accessible with a tap, giving you a clear and current overview of your health."
This has huge implication in the connected health sector, especially TeleHealth: for one telehealth service provider will have to change their strategy.  If a patient can collect health and diagnostic information from anywhere with their phone then they might not need a home kit, currently supplied to home patients: Secondly, telehealth service providers will need to start developing applications that can interface with Healthkit.
According to MarketsandMarkets by 2018 the global home healthcare software and service market will worth close to US $6.4 Billion. Therefore, Healthkit is not just a fancy solution it is real and will change the way we do health checks. This is an opportunity for governments to save on health cost; therefore, even they will be looking to see how best they can develop solutions that help to reduce this cost.
Apple is inviting developers, ISV (independent software vendors) and even hardware manufacturers to explore how Healthkit will benefit them. The enhance feature of the iOS platform has raise the profile of the iPhone, it is now also a telehealth tool.