Broadcom and Denon Adds Google Cast Audio to HEOS Sound System
Posted on: 20 September 2015
By:

chw staff
Our readers might remember the Google Chromecast, a dongle introduced lost year to offer over-the-top entertainment solutions for TVs. To extend Google cast support and in collaboration with Broadcom, Denon has developed a new line of HEOS multi-room wireless speakers. Denon said, the new Google Cast Ready speakers will allow users to cast their favourite music Apps via any Android or Apple iOS mobile device via their home Wi-Fi network.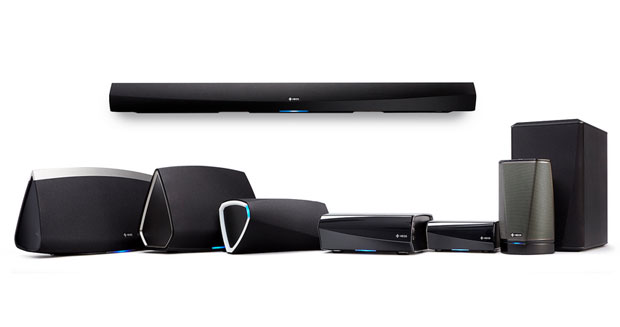 Based on the success of Chromecast, Google is extending its Cast solution into audio streaming. The new Denon HEOS wireless sound system is compatible with other solution such and Tuneln, Pandora and Google Play music.
The speakers are based on Broadcom's high-end audio development audio platform, with the powerful StrataGX processor, which features high-performance processing power  to offer the best in audio quality over wi-fi, in any room of your home.
If you are planning on getting a few of the HEOS you should look at other products in the range such as the HEOS Drive, HEOS AMP and HEOS link.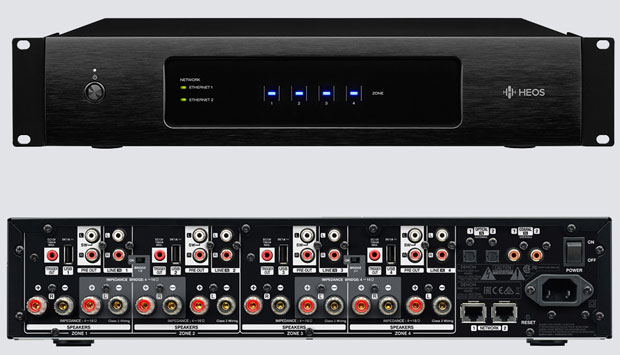 Designed by custom integrator, the HEOS DRIVE is a four-zone whole home audio distribution system with eight channels of Class D amplification.  It offers both Dolby Digital and Dolby Digital+ decoding with stereo downmixing.
For connectivity, it has two optical digital inputs, two coaxial digital inputs and four analog stereo inputs, any of which can be assign to any zone, and every zone features a dedicated USB port for connection to an external USB drive.
Equipped to handle virtually any combination of speaker configurations, HEOS Drive features built-in DSP high pass/low pass filters - set any output to full range, subwoofer or satellite speaker modes, with adjustable crossover points.
The speaker outputs feature 4-way binding posts that are compatible with banana plug terminations, and there are 4 12V trigger outputs. The chassis features quiet fan cooling for long-term stability and operational reliability.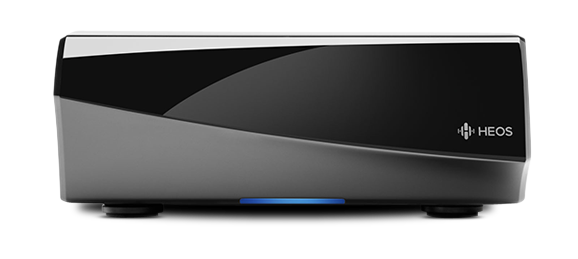 Like the HEOS speakers, the HEOS AMP offers the same wireless connectivity while adding concert hall level audio quality to your multi-room stereo speakers. The Amp can deliver up to 100watts of advanced Class D digital amplification.
Like the HEOS wireless speaker models, with the Amp you'll be able to stream your favourite music tracks and control the HEOS Amp with our HEOS App (Apple iOS and Google Android). With the HEOS App, you can choose to listen to music tracks on your smartphone, tablet or portable audio player; you can also listen to your choice of internet radio stations and favourite music streaming service.
HEOS Amp lets you choose different songs for each room, or you can listen to the same song in all rooms. Denon's digital technology provides precise audio synchronization (within microseconds) to ensure top audio fidelity and stereo imaging quality.
In addition to the stereo speaker outputs, the HEOS Amp features additional connectivity, including a sub output for connection to a powered subwoofer. There is also an analog stereo line input (via RCA jacks), and an additional auxiliary input via 3.5mm jack for direct connection to a portable player's headphone output.
For input, you can connect other digital music sources such as a CD player; there is a USB port for you to connect a portable thumb drive or NAS (Network Attach Storage). There is also an RJ-45 Ethernet port for direct connection to your home network.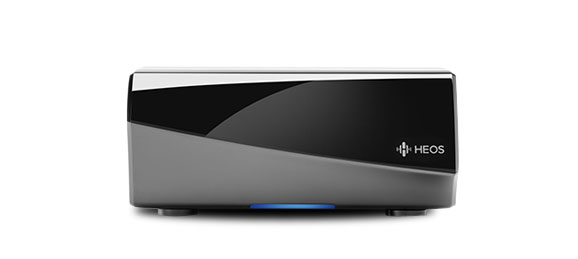 The HEOS Link is part of the HEOS wireless multi-room sound system that enables you to enjoy your favourite music anywhere and everywhere around your home. By utilizing your existing wireless home network and the HEOS app on your iOS or Android device, you can explore, browse, and play music from your own music library, from online streaming music services, and from thousands of internet radio stations.
The versatile HEOS Link features built-in wireless N dual band technology for quick and easy connection to your home network. In addition to the built-in wireless function, the HEOS Link also has a RJ-45 Ethernet port for hard wire connection to your LAN. The USB port lets you connect a portable USB drive, you can also use it to charge your portable device.
In addition to the stereo pre-amp outputs, there's also a sub output for connection to a powered subwoofer. Both coaxial and optical digital audio outputs are included for compatibility with the widest range of equipment, and the unit features an optical digital audio input. The HEOS Link is also equipped with a stereo line input (via RCA jacks) as well as an additional auxiliary input with a 3.5mm jack for direct connection to a portable player.
The HEOS Link provides additional convenience for owners of Denon audio components or systems. Connect the included infrared emitter to the HEOS Link IR output and place it so that it's near the front panel of your Denon component. If your Denon has a direct IR input jack, you can connect the HEOS Link via the supplied IR direct cable. Then, via the HEOS App, you can turn your Denon system on and select the appropriate input and enjoy your favourite music tracks.