Chile Selects ABB's Heavy Vehicle Chargers (HVC)
Posted on: 5 March 2020
By:

chw staff
In a move to widen the use of electric to power public transport, Chilean public transport operator, Redbus Urbano has selected ABB's Heavy Vehicle Chargers (HVC) to power 25 of its electric buses in one of its bus terminals. ABB supplied eight Heavy Vehicle Chargers (HVC), each with three depot charging boxes, for the terminals in the cities of Nueva Bilbao and El Salto.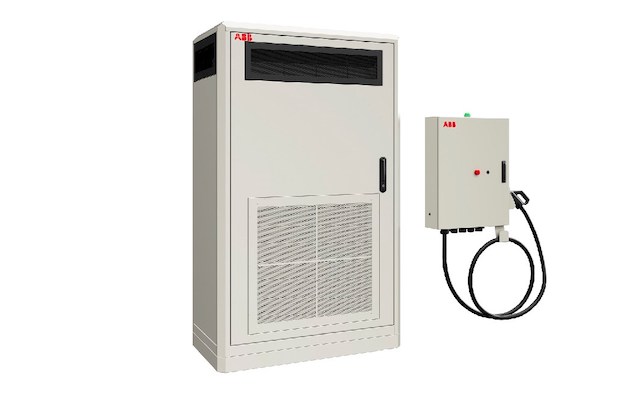 "The selection of ABB was based on the interoperability of its charging solutions, meaning they can operate with vehicles from different bus manufacturers, as well as the performance and longevity of its solutions", said Henri Rohard, Commercial and Development Manager of Transdev Chile (owners of Redbus Urbano).  Redbus Urbano operates buses in the capital Santiago's public transport network, and has 411 electric buses in operation.
The chargers were the first to be supplied in Latin America, and feature ABB's sequential charging technology.  A single power cabinet is paired with up to three depot charge boxes. Installed in the depot, they are connected with the buses and after the first vehicle has finished charging, the next vehicle will start charging automatically.
"Our chargers were selected for their compatibility with the Combined Charging System (CCS) charging standard and their interoperability, the simplicity of installation and their efficient connection to the grid", said Frank Muehlon, Head of ABB's global business for E-mobility Infrastructure Solutions.
By having three depot boxes connected to a 150 kW power cabinet, charging of three buses only require 33 percent of the grid connection compared to three standalone 150 kW chargers. thus, reducing initial investment and operational costs.
The Chilean government has an ambitious plan to ensure more of the country's public and private transport use electric. As part of ABB Electrification's Mission to Zero for smart cities, it is helping the country achieve this goal by playing an important role in providing one of the most essential parameters – a reliable, safe and effective charging infrastructure.