The Connected Home Will Blur the Line Between Business and Domestic Services
Posted on: 8 March 2015
By:

Patrick Oliphant
The introduction of IT into any process, system or environment invariably changes our expectations of the level of service, for both service provider and customer.  By introducing the telephone and email the telegraph and letter services feel too slow.  Why send a letter when an email will do?  I can see the same scenario playing out in the connected home market space, where the line blurs between Business and Domestic Service Levels.  The idea that everything will be connected means customers expectations will change and it does not matter if the service is domestic or business.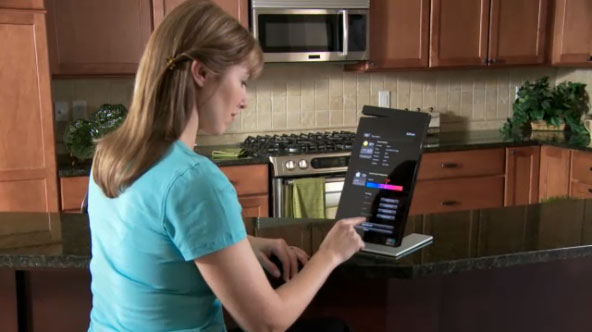 As things are now, connectivity is still in its infancy, thus services are a mixture of automation and manual.  There is no service level agreement between the customer and the service provider as in businesses where 99.9 per cent up-time is expected. I can see this changing as our appliances get more intelligent and homeowners learn more about the capability of these smart features.
The services that I think that are more likely to be impacted are: utility, connected health, heating, telecom and security.  In parallel streams these solutions and services are all being developed to become part of a connected lifestyle and at some point they will all converge into one connected whole with many interdependencies.
At the moment most of our domestic boilers are serviced once per year, whether it needs it or not as a preventative action against parts failure.  Also maintenance agreements are mainly reactive in diagnosing and fixing faults.
However with the introduction of smart boilers and other home appliances, I expect to see more proactive services, our boilers will alert us or the maintenance company when one of its components is degrading then we would be contact to arrange a time when the engineer can come to replace the faulty part.
Security services are there already; your home alarm can be triggered and depending on the level or service you have, you can get a phone call are a security response unit turn up to investigate the reason for the alarm.
Connected health is another area that is evolving.  To reduce readmissions, health services are encouraging patients to get some of their health care needs at home; therefore; many are turning to connected health solutions to achieve this.
With customers' health or lives are at risk service providers will be required to offer guarantee level of service level of service as they would if the patient is inside hospital.  This is just one example but I expect this to be available across all services I mentioned previously.
I see the telecom provider as the hub that holds a lot of these together or the scape goat when some things don't work. Telecom providers will be expected to keep the lines open, take a different approach to planned maintenance; else they might be liable for incidents that might arise from lines being out of service.
I don't have the answer on how this will work-out but as more homes are connected and the technologies advance we will raise our expectations on the services they provide; therefore, telecom providers will need to improve their communications to households as they would to businesses.
I know there might be cost applied to these services in the first instance but in the long term the will become the norm.  I know this might sound hypothetical but if you think about it you might agree that this will happen and its not very far from now.