Comcast Adds New Product Services to Xfinity Platform
Posted on: 11 May 2015
By:

Anthony Matthews
Xfinity Home has come a long way since its first launched back in 2012. Now Comcast said they will be opening the Xfinity platform for partner integration with the release of a Software Development Kit (SDK).  The new software tool will allow devices from Comcast partners to work seamlessly with the Xfinity Smart Home platform, offering more features and personalization.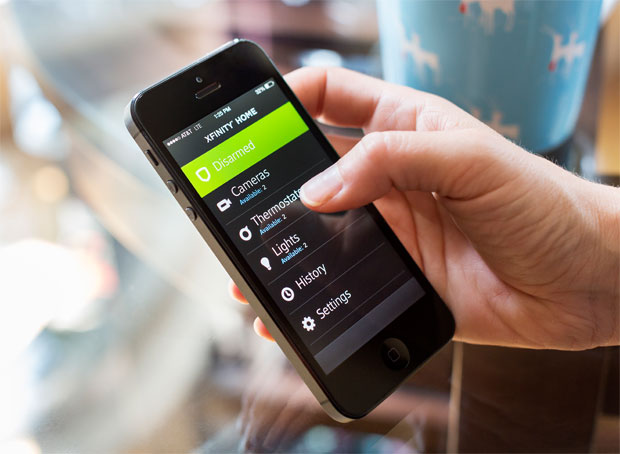 Starting this summer, partners such as August, Leeo, Lutron, Automatic, Cuff, Rachio, SkyBell and Whistle will be able to add functions that are specific to their products. There will also be a certification program called, "Works with Xfinity Home" to make it easier for partner product integration.
Comcast customers will soon be able to manage each new partner device from the Xfinity Home through the in-home touch screen console or remotely through a Web-based portal or Internet-connected device, such as a smartphone or tablet. The feature was  also added to the Xfinity Remote with voice control and the X1 Entertainment Operating System.
"Whether it's through the television, an app or a voice command, we're giving customers one easy-to-use experience to control all their favorite devices, seamlessly on the same platform", said Dan Herscovici, SVP and General Manager, Xfinity Home.
Also Xfinity customers with Apple Watch can use the new Xfinity TV app on their watch to control their TV. If you have the iPhone and the Apple watch the Xfinity TV app will automatically download to the watch; using voice command or a few taps on the watch you will be able to change the channel, manage their DVR, pause, fast-forward and rewind what you are catching.
Plus, you can search for movies, shows, actors, sports teams, musicians or speak customized searches into the watch like: "What's on tonight at 8?" or "Are there any baseball games on?" and you'll see it on your TV screen.