EDF Launched Connected Home Subsidiary, "Sowee"
Posted on: 15 October 2016
By:

Patrick Oliphant
Frances state owned energy supplier has setup a new team to take advantage of the growing need for connected home services among its customers.  EDF's CEO Jean-Berard Lévy made the announcement at the Parisian Cultural Center, Gaite Lyrique, dedicated to digital art.  EDF has joined a list of other energy supplier in Europe and around the globe that has gone down this route by offering their customer added services that will help then to better manage their energy use.
EDF which also operate in the UK, said it will market the service first in France under with products of the same name.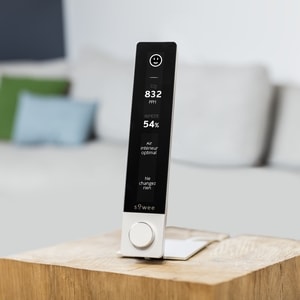 The new service is due out next month as a connected home package offering mainly energy management.  Initially Sowee targeting gas customers because it's easier to start with gas, which has one central heater at home, said Lévy.
The package will come with the Sowee control, sensors and a smart thermostat that will work with the home's smart meters. Customers will also get an app that allows them to access and manage their energy from their phone.
The package starts at 49 up to 99euros, there is also a 36 month subscription contract, which cost 5.5euros per month. EDF, which provides electricity to about 25 million customers, also has over one million customers in the French gas market. Lévy said they hope to have about one million customers using Sowee within the next 10 years. EDF said they investment in the project stands at about 10 million euros.
The Sowee team  is also working on a charging station for electric vehicles due out in 2017; this will be installed in the customers garage and connected to Sowee  via a central hub, said Tiphaine Bougeard.   The team is also developing a tool that  connects to a home automation hub and individual thermostatic valves, to control independent heaters in different rooms of the house.