Evolve Your Home Automation With Revolv
Posted on: 7 August 2013
By:

chw staff
Due to release this autumn, the Revolv home automation solution promises to change the way we manage our connected home appliances.  The company - previously Mobiplug Networks Inc  but now Revolv said those interested can pre-order the package which comes with the Revolv Hub, Revolv App which feature remote access plus GeoSense automation. For only $299 you can manage your Sonos, Hue lighting, Yale automatic locks, and more, all from a single app.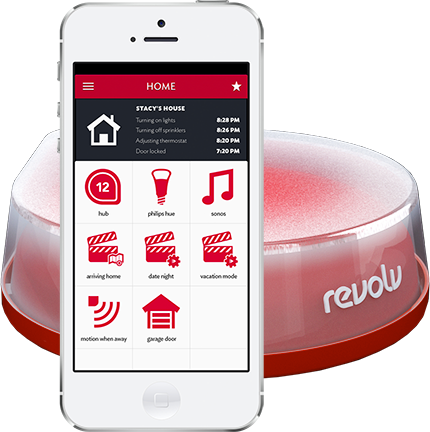 "Imagine coming home to find your house has unlocked as your approached the door, your lights have turned on to the perfect shade and your speakers have started playing your favorite song, all without you having to take your phone out of your pocket. Remember the emergency party button? Admit it, you've always wanted one. Now you can build one yourself in under 60 seconds right from your mobile device and activate it with the touch of a button."
Also in development is integrating Revolv with the Google Glass. "Utilizing the Google Glass API and our very own Revolv smart home automation technology, he'll show you what very well could be the future of the connected home."
source: revolv