How Apple Watch and iPhone are Changing the Connected Health Sector
Posted on: 8 March 2020
By:

Patrick Oliphant
The Apple Watch is now seen as one of the most popular watch brands in the world, beating the likes of Rolex.  This was no easy feat for a product that is only six years old.  With improvement in technology, excellent marketing and a strong phone brand to complement the watch, it's easy to see how it happened.  And it is with these two products that Apple has found its way into the connected health sector.  Again, standing back and looking at it, I can see how it happened.  Today, the two things that are physically close to use at all times are our watch and our phone.  They sometimes physically feel, hear and see what we see.  Therefore, they are the best placed tools to monitor our health.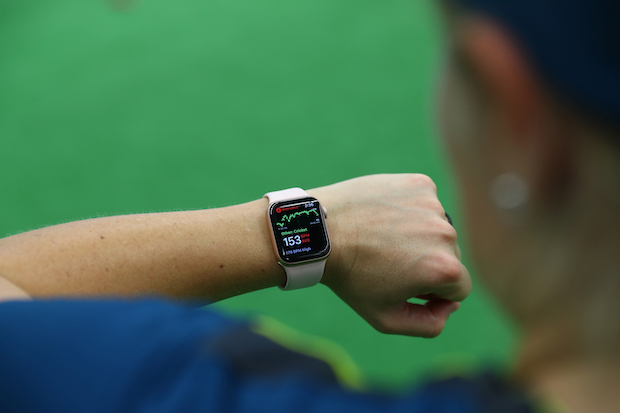 When the Apple phone and watch were first introduced, they are just seen as another product competing for our attention and cash. In Apple Watch Series 4 Apple added the electrical heart sensor (ECG/EKG). Which allows users to check their heart rate at any time and if the Watch detects a high or low heart rate, it alerts you—even when you don't feel symptoms.  Health and fitness functions were the iOS 7 platform, but it was the introduction of the Healthkit in iOS 8 that sets the watch and phone apart from the others as serious connected health solutions.
The watch is supported by the Health app which consolidates data from your iPhone, Apple Watch and third-party apps; the healthkit which is used to develop new solutions.  The watch, along with its purpose of telling the time, is now considered a smart wearable.  It is used by the Australian cricket team and along with many other athletes to optimise training, reduce injury risk and enhancing performance.
According to the Australian Institute of Sport, through wearing Apple Watch and interacting with the app, the team tracks and shares their all-day activity, enabling coaches to monitor and modify the team's workload based on key metrics including training load, heart rate, mood and sleep data. This real-time dashboard gives performance staff an insight into the team's workload and training capacity, and the ability to make meaningful modifications to improve a player's prospects, even from afar during periods where players are travelling.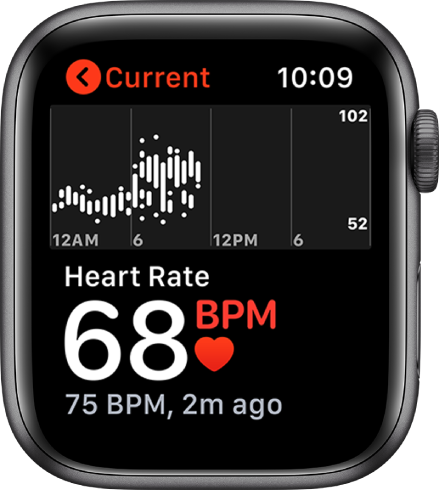 The Apple Watch's heart health capabilities and other health data monitoring features are now the core components of Apple's digital health strategy.  At their last developers conference Apple released its Research app and announced three new Apple Watch health studies in partnership with major healthcare and academic organisations, including the World Health Organisation, Brigham and Woman's Hospital among others.
These studies will look at women's health, heart and movement and hearing that takes advantage of new features that are part of Apple WatchOS6.
The Women's Health Study will run over a number of years, taking a long-term look at menstrual cycle patterns, using the watch's new period tracking feature.  "Researchers hope to uncover connections between menstruation and conditions including polycystic ovary syndrome (PCOS), infertility, osteoporosis and menopausal transitions."
The Heart and Movement Study will look at heart rate and rhythm data collected via the Apple Watch, along with movement and workout data collected on the watch and phone.  "Researcher will study how factors that affect heart health are related to deterioration in mobility or overall health, with the ultimate gold of developing more and better preventative tools."
The Hearing Study will use our headphones to log passive data about how often we user our headphone and at what volume, and will use the Noise app on the watch to collect environmental sound data.  The researchers hope to study on the effects of long-term sound exposure and its impact on stress levels and cardiovascular health.
The iPhone also offers a number of accessibility features, such as hearing aid pairing, voice control, VoiceOver and reading support.
The "made for iPhone" hearing aids are another connected health solution.  The solution supports Textphone calls without the need for Textphone and makes it easy to view the hearing aid's very battery, adjust its volume and turn on music.
Voice Control (available in US English only) uses Siri to help those with limited mobility to control the iPhone.  It allows users to quickly open and interact with apps, search the web and write and edit text.
For those that are blind or have low vision, VoiceOver allows them to hear what's happening on their screen. This feature works with all iPhones built in apps and some third-party apps. There is also a magnifier, which works like a digital magnifying glass.
With new features being added to these two products and their evolving underlying technology they are becoming a force to compete with in the connected health sector.  According to a report by Morgan Stanley, Apple's market opportunity in healthcare could be worth between 15 – 313 billion US dollars.  They think Apple's wearable technology could be a big business opportunity.