Introducing Nvidia's Vehicle Infotainment Solution
Posted on: 12 September 2015
By:

chw staff
CES 2015 was the first I heard of Nvidia DRIVE studio software, a package that can be used to develop car infotainment solutions.  For this year's show Nvidia collaborated with Renovo Motors to develop a 500 horsepower all electric coupe.  As a first the car featured the Nvidia Tegra X1 mobile super chip which can offer over one teraflaps of processing power.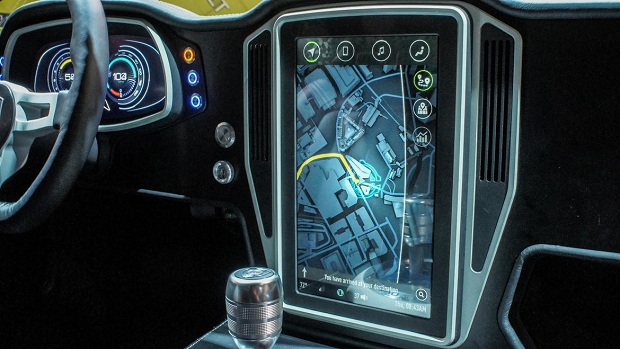 As for other car manufacturers offering vehicle infortainment solution the Nvidia DRIVE Studio offers a comprehensive software suite for in vehicle instrumentation and infotainment systems.
The platform offers advanced graphics for greater visibility that allow drivers to maintain a fluid, natural connection to the vehicle and monitor all its systems at a glance, to ensure the best driving experience said Nvidia.
Of the Nvidia Tegra X1 chip Nvidia said it, delivers supercomputing capabilities that make possible sophisticated deep learning and computer vision applications.
The latest processor is the Nvidia Tegra K1, a system-on-a-chip (SoC) solution which Nvidia said, takes "impossibly advanced" technology to the next level.  It has an integrating four CPU cores and a battery-saving 5th core, as well as a high-performance NVIDIA Kepler-class GPU with 192 cores. Plus, it includes a video processor, image processor, and audio processor—all packed into a tiny, energy-efficient package.