Introducing Logitech Alert 750i Master Video Security System
Posted on: 13 August 2010
By:

chw staff

Logitech has announced a new range of home security solution for today's home owners that would like have a view of home even when they are not there.  The new Logitech Alert range includes the 750i Master System, 750e Outdoor Master System, 700i Add-on Camera and the 700e Outdoor Add-on Camera and an added web service that will allow you access live video of your home while away from it (see video below).
 
The complete Master security solution comes with a number of features that at one time would only be available in commercial products; these include night vision and motion triggered.
 
The Motion-Trigger and Night Vision is backed up by a built in DVR (Digital Video Recorder) that automatically start recording when motion is detected.  Through the Logitech Alert Commander software you can setup up to 16 priority zones for motion detection.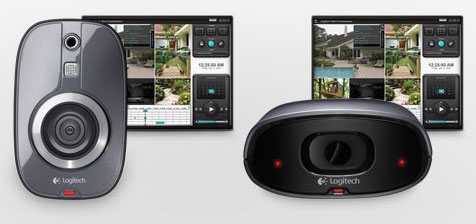 The system will take only minutes to setup (including software installation); there is no need to call in a specialist installer, maybe for the outdoor setup.  It is also Homeplug AV compatible, so data can be transported through your electrical socket.
 
The HD digital cameras are equipped with a 2GB MicroSD card, which is enough space for up to 2 weeks recording (based on motion detection in a typical home).
 
The Logitech Alert master system includes free remote viewing of live video through a browser on a secure site from any internet-connected computer or through Logitech's free smartphone applications for iPhone, Blackberry and Android.
 
For more advance feature there is the premium Logitech Alert Web and Mobile Commander service provides you all the access of your Logitech Alert PC software, even when you're away from home.