Introducing Nucano Smart Door Chime
Posted on: 19 June 2014
By:

chw staff
With just a nine days to go Nucano is hoping to raise $95,000 on KickStarter for their connected home concept appliance, a Smart Door Chime. Dubbed "The world's first smart door chime" the appliance is pack full of features such as the ability to download your own chime turn, as you would your mobile ringtone. The smart doorbell also acts as a home intelligence hub, by allowing you to connect and control other compatible appliances in your home, said Nucano.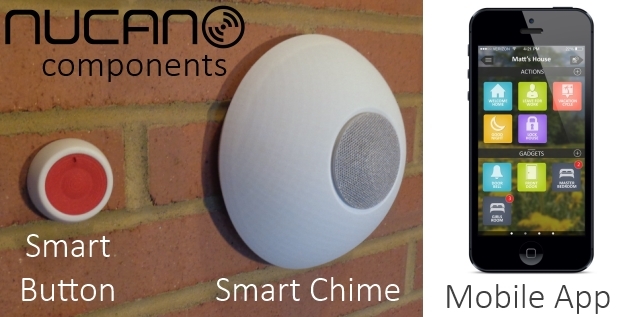 Nucano also collaborated  with iControl to develop the Nucano Smart Doorbell so that owners of iControl solutions can either integrate the smart doorbell or  replace their PC running InControl software.
The Nucano Smart Door Chime use both WiFi and Z-Wave wireless connectivity, with Z-Wave it can act as a hub for the Z-Wave wireless LAN to connect other devices to the network.
Like other smart appliances, there is an App that allows you to connect to it from a smart phone to unlock a door for your neighbor, feed your pets when you're away, view video to make sure everything is okay. You can even automate things so you don't have to think about them at all.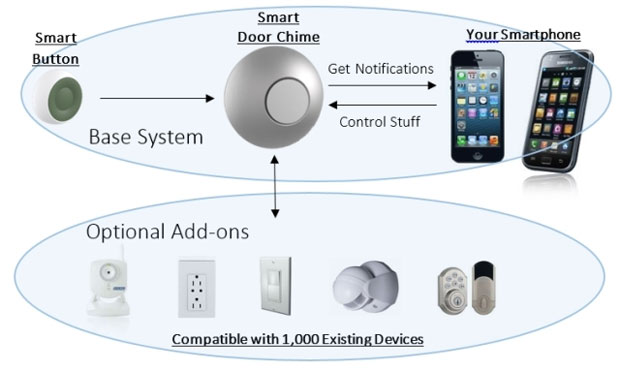 Nucano said they have also integrated an inexpensive and easy to use WiFi camera into the Nucano platform. It's easy to install and can be triggered to record events when some rings the doorbell.  The buttons for the chime also acts a temperature sensor to feed back information wirelessly to hub.
source: KickStarter