The New Brite-View CinemaCube Media Player From Zinnet
Posted on: 24 June 2009
By:

chw staff

ZINNET today unveiled the brite-View(TM) CinemaCube, a high-definition multi-media player and BitTorrent downloader with networking capabilities, and Air HD, a wireless HD transmission and receiver kit that sends uncompressed HD content to your HDTV.
Networkable CinemaCube Upgrades Your USB Drive to a Media Hub
To use the CinemaCube, simply connect it to your TV and plug in a USB mass storage devices. The media content stored on the USB device then instantaneously become living room-ready home entertainment. Unique among media players of its kind, the CinemaCube is also networkable. On a living room TV, users can enjoy media content stored on a remote PC . The built-in P2P BitTorrent client also means BT download can be computer free.
Users do not need to download different decoders, or burn CDs or DVDs before enjoying the content, the CinemaCube supports Xvid, RMVB (Real), WMV, AVI, MP4, MKV, H.264, MP2, MP3, JPEG, BMP and PNG.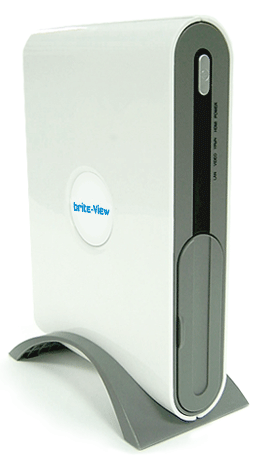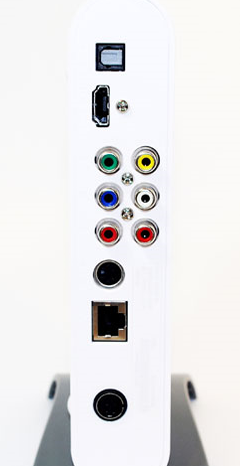 Air HD Captures Uncompressed HD Entertainment in the Air
The Air HD Wireless HD Transmitter and Receiver kit wirelessly streams uncompressed HD content (supports up to 1080i at 60Hz and 1080p at 24Hz/30Hz) within a wide range (up to 70 feet). Users can run their Blu-ray player, game console and HD AV into the Air HD transmitter, and attach the Air HD receiver to the HDTV. All AV sources can be in a separate room from the actual display. The Air HD works with most HDTVs available on the market.
Home Entertainment in the New Economy
"Times are hard, and many people have had to cancel their cable subscriptions just to make ends meet," says Robert Lo, the Chief Operating Officer of ZINNET. "They think their watching-TV-together family days are gone, and their favorite movies and shows, too. But thanks to the CinemaCube, the future of home entertainment is here, and it is affordable. Home cinema is more comfortable and far less crowded than a public movie theater."
About ZINNET, Inc
ZINNET, Inc. is a subsidiary of Zinwell Corporation, a publicly listed company in Taiwan. ZINNET designs and manufactures consumer electronics with rich internet experience that turn your living room into a digital home, including HD media players with download feature, and wireless HD transmission solutions. ZINNET's brite-View branded products are backed up by nearly 30 years of industry experience and the ground breaking innovation ability that flourished from it.