IKEA Launches UPPLEVA Range Of Furniture With Web-connected TV
Posted on: 20 June 2012
By:

chw staff

IKEA has partnered with Chinese electronics manufacturer TCL to create a new range of furniture called UPPLEVA. The all in one self-assembly range will feature built in internet enabled DVD, CD, Blu-ray player and LED TV.  IKEA said they came up with this because they found that people want to get rid of the cables and they don't want those mountains of remote controls either. To further simplify things, IKEA and TCL have combined all the controls for the systems into a single remote.
UPPLEVA like other IKEA furniture will be available as flat-pack ready to be assembled at home. The televisions are available in four sizes from 24 inches to 46 inches in a variety of colors including black, blue and gray. IKEA customers in Sweden, France, Poland, Germany and Italy will be the first the get the products – this June and going worldwide next year.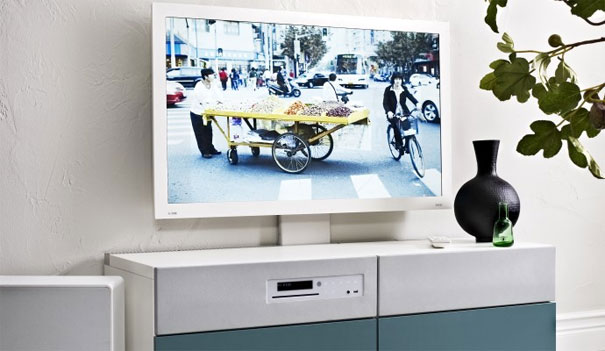 Based on a study, done in five countries with more than 5,200 respondents via YouGov, IKEA found that 60 per cent of the respondents have between three to four remote controls at home. It also showed that three out of four people want less visible cables in their living rooms and 50 per cent wanted to reduce the amount of electronics lying about.