Meet Canary, The Smart Smoke Detector
Posted on: 10 July 2013
By:

chw staff
We have smart light bulbs, thermostat and now we have a smart smoke detector, the "Canary". It was a surprise to me that no one had thought about it before but guys at Canary thought that it would be a good idea to create smart smoke and carbon monoxide detector.  I think they are onto something good, because most smoke and CO detectors on the market don't offer this level of sophistication.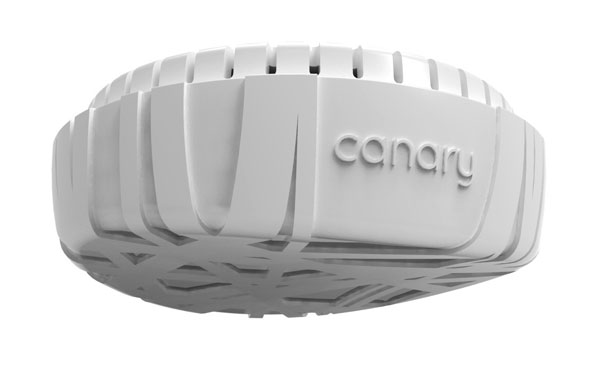 The Canary connects to your existing wireless home network and alerts you to alarming levels of smoke, carbon monoxide or even air pollution via your smartphone. It can also be control by your phone and support different languages, such as Russian.
The Canary is only a prototype for now and will need some cash injection to take it to our shelves. Creator Mark Belinsky said the idea was born out of an experience during Hurricane Sandy. Canary already has a market, especially the elderly in their own homes. According to the CDC, fatality from CO is highest among Americans 65 and older.
 The Canary will allow management access to those with Android and iOS smarphones via downloadable apps.  They are undetermined whether it will be compatible with Z-Wave , X10 or Zigbee wireless network protocols. Whether it does or doesn't, with the new nVoy it should not be a problem.