Mercedes-Benz, Google Assistant and The Connected Home
Posted on: 22 April 2017
By:

chw staff
Mercedes-Benz has join a long list of car manufacturers that are offering car owners the connected car experience. They have announced that their new 2016 and 2017 models* will come with Google Home and Amazon Alexa. The integration of Google Assistant on Google Home, will allow you to speak to your car, said Mercedes-Benz. The new services, said the manufacturer, is part of their long-term goal in using cutting edge technology to create an intelligent ecosystem around their cars.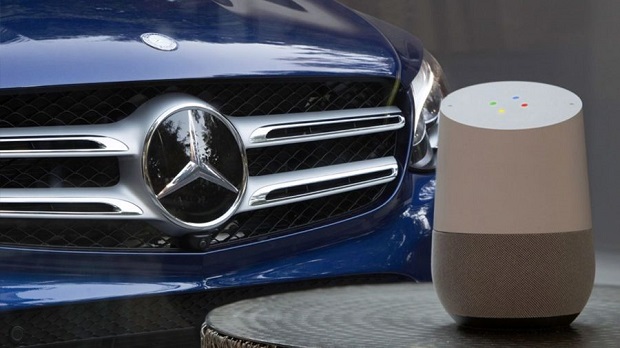 So far with the new range of Mercs, drivers will be able to use Google Home to send voice instructions to set and activate heating and cooling; send destinations of places you wish to find; find out fuel and charge levels; check lock status as well as interact with their cars in order to lock doors and many more—all from the comfort of their home.
"This newest integration shows just how intelligent the car of the future will be, and we plan to roll out more applications as the year progresses that will make daily life even more accessible and convenient," said Sajjad Khan, vice president of digital vehicle & mobility at Daimler. Mercedes-Benz is one of the first Original Equipment Manufacturers (OEMs) to combine the Google Assistant on Google Home with their vehicles.
Mercedes-benz said they have seen huge advantage in adopting new Internet of Things (IoT) technology as part of the telematics experience. The launched of their Companion App in 2015 has allowed them to integrate contextual intelligence into the driver's driving experience. In addition to door-to-door navigation, the Companion App uses machine learning to provide a personalized user experience by learning from driver's actions.
Mercedes-Benz customers will need an active Mercedes me account and an active mbrace subscription. In order to link their accounts, customers will have to download the Google Home or Amazon Alexa app and connect it with Mercedes me. The service is now available in the United States*.
*Currently only in the US, Europe will follow later this year.