Nokia and Unium Brings Better Wi-Fi Into The Home
Posted on: 30 March 2018
By:

Patrick Oliphant
During This year's World Mobile Congress Nokia introduced several enhancements to its in-home Wi-Fi solution. This follows the acquisitions  of  Unium, a US-based software company that specializes in mission-critical and residential Wi-Fi applications.  The new Wi-Fi solution expands Nokia's portfolio with meshed Wi-Fi gateways and beacons the offer intelligent Wi-Fi signal management that maintains signal strenght and bandwith.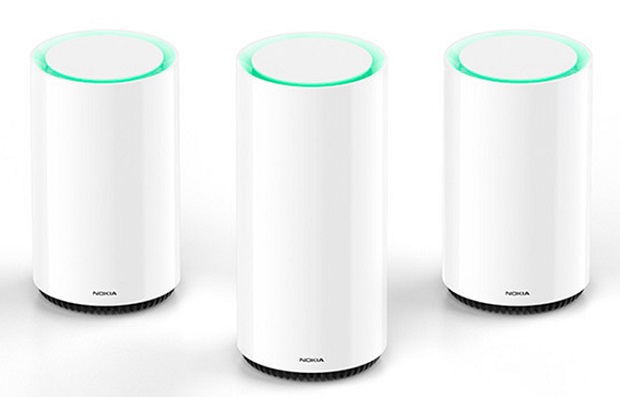 Nokia said they have identified a number of issues with current in home Wi-Fi networks. According to them," more than 30 percent of calls [to service desks] relates to poor in-home connectivity".  This they said is the result of the growing number of connected devices and signal interference that comes from home appliances like microwaves, which strains the whole-home Wi-Fi network.  creating an influx of help desk calls by users frustrated with their Wi-Fi performance.
The integration of Unium software into Nokia field-proven, carrier-grade mesh technology will help to maximize in-home wireless networking speeds and ensures quality of experience across the entire home.  Unium's software offers intelligent mesh, band steering, fast roaming and a choice of Wi-Fi or Ethernet backhaul. It measures wireless performance in real time, and dynamically adjusts the network to improve the user's coverage and capacity.
Unium's Wi-Fi software learns the specific capabilities and performance of each device (phone, tablet, etc.) so it can optimize each connection and provide a tailored customer experience. The intelligent mesh network enables gigabit-plus capacity throughout the home.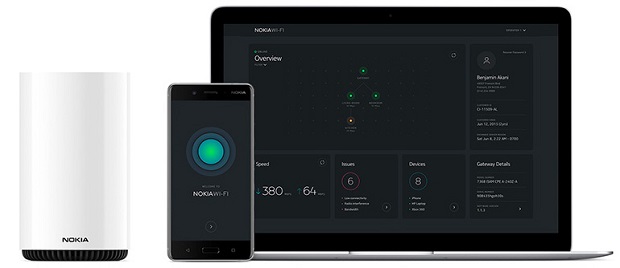 The Unium underlying technology is already tested and used in a number of applications where high availability, performance and resilience is a must.
According to Nokia,  the extended portfolio with meshed Wi-Fi solutions includes a wide array of premium, flagship and entry level Gateways and Beacons - Wi-Fi access points.  With these installed throughout the home you can create an intelligent mesh, extend coverage and boost in-home Wi-Fi performance. Beacons quickly guide each device to the nearest or fastest access point, and ensure an optimal path through the network.
Service providers also benefit from the new solutions with their own Wi-Fi Home Portal.  Where, from a single screen they have a holistic view of a user's in-home Wi-Fi network, allowing them [service provider] to effectively manage devices, quickly troubleshoot, identify and resolve issues.
The platform features software and embedded analytic functions that compile insights on the home network, devices and interference sources to automatically self-heal and optimize the Wi-Fi experience. This includes algorithms that automate band and channel steering to improve overall performance and create full in-home coverage with seamless roaming capabilities without service interruption.
"For many users, the concept of Wi-Fi and broadband access are synonymous, putting many service providers on the front line of customer complaints if Wi-Fi performance is impacted.  Depending on the tools available to service providers, this can become either a business challenge or an opportunity", said Federico Guillén, president of Nokia's Fixed Networks.  "Nokia's enhanced in-home Wi-Fi solution is unique in that it addresses the customer need for a better Wi-Fi experience while providing service providers with the tools and visibility they need to quickly resolve issues, enhance customer loyalty and create additional revenue-generating opportunities."