Panasonic Debuts 3D HD Blu-ray Home Theatre Systems: SC-BTT750 & SC-BTT350
Posted on: 2 September 2010
By:

chw staff

Panasonic  who earlier this year in partnership with Best Buy released a new range of VIERA Plasma HDTV and 3D Blu-ray Disc Players; this month debuted what it said is it's first full HD 3D Blu-ray Disc home theatre systems. The new models (SC-BTT750 and SC-BTT350) allow users to experience full 3D HD entertainment experience from the comfort of their home. Both systems deliver 5.1-channel sound and virtual 7.1-channel surround to reproduce the dynamic sounds that further enhance the enjoyment of 3D entertainment.
With their network connectivity access to online content from the likes of Bloomberg, Netflix, Picaso, Amazon on Demand, YouTube and news is just a finger tip away.  The higher end SC-BTT750 is equipped with a wireless connector, which plugs into the USB Port to deliver online video streaming without a LAN cable so the system can be installed without the need for any complicated wires. The SC-BTT350 is wireless LAN-ready and can be enjoyed wirelessly by linking to a Wireless LAN adaptor (sold separately).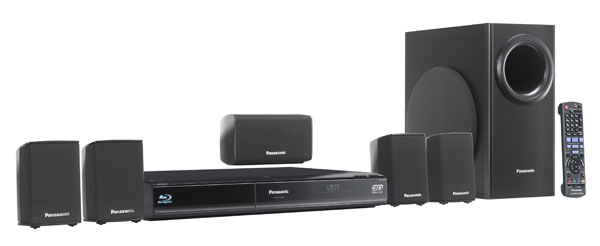 The SC-BTT350 features four satellite speakers, a center channel speaker and a subwoofer, but the SC-BTT750 comes with sleek Tall Boy speakers along with a stylish slim advance bamboo cone channel speaker.  It also has a Kelton-type subwoofer which drives a powerful reverberating bass in spite of its small and compact size.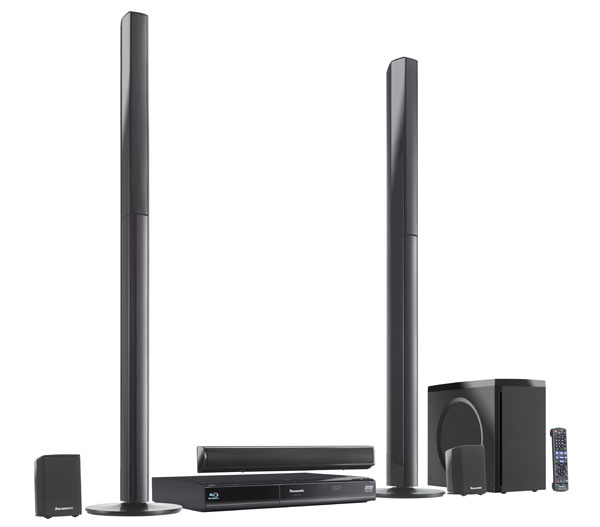 Each of the models are "Made for iPod" compatible which means you can connect your iPod/iPhone and play you favourite downloaded music. Both models SC-BTT750 and SC-BTT350 offer rear wireless speaker capability with purchase of the optional SH-FX71 Wireless Kit for Rear Speakers. They also feature an SD Memory Card slot for viewing still images, slide shows and movie files.