Samsung Introduced 2021 Intelligent Range of Laundry Appliances
Posted on: 20 February 2021
By:

chw staff
At this year Kitchen and Bath Industry Show (KBIS), Samsung Electronics introduced new innovations in front and top load laundry products that help families simplify and personalize laundry tasks.  The new Smart Dial Front Load Washers and Dryers use artificial intelligence to help automate the task of doing laundry. They learn and recommend your preferred cycles and settings and prioritize them on your cycle list for a truly personalized experience.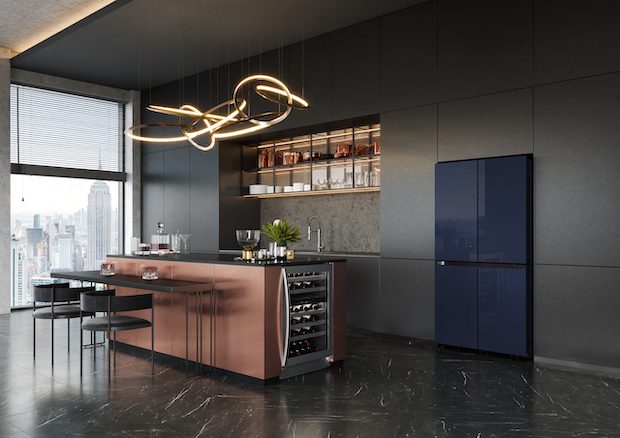 Gone are the days of adding too much or too little detergent. The Washer also automatically senses how much dirt and grime is left during the cycle and adds more time and detergent as needed, to ensure your clothes are optimally clean.  The Smart Dial Front Load Washer allows you to fill its detergent and fabric softener reservoir, then accurately dispenses the right amount of each for a perfect wash, every time. The matching Dryers also use specialized sensors to optimally dry a load of laundry in just 30 minutes—letting you complete a full wash and dry in under one hour when you also use the matching wash cycle.
"We're excited to continue expanding our portfolio of products to help families simplify laundry tasks," said John Herrington, Senior Vice President and General Manager, Home Appliance, Samsung Electronics America. "This year, we're taking design and intelligence to the next level with products that are as functionally brilliant as they are visually stunning."
The Smart Dial Front Loaders are designed to match your style but also fit your space. They can be placed side by side or stacked. When stacked, the washer and dryer can be controlled from a single, centralized panel on the washer for easier use without the long reach.
These premium laundry products can also send end-of-cycle notifications to your smartphone, Samsung television, or Family Hub refrigerator. You can remotely start and monitor your washer and dryer, and receive cycle recommendations based on the clothing you want to wash.  The Smart Dial Front Load Washers and Dryers are available in Brushed Black and Ivory finishes.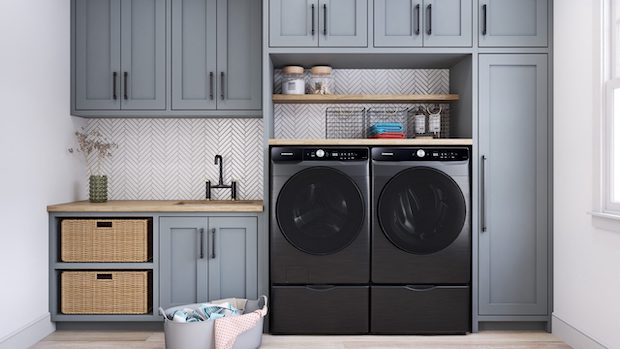 Typically not the most innovative of laundry products, top load agitator washing machines have been viewed as noisy and mundane workhorses.  Samsung's new Top Load ActiveWave Washers feature the performance and design elements families have come to expect from the brand. The line-up introduces Samsung's new agitator, which is designed to reduce the noise, vibration, and tangling so common in top load agitators, as well as models with large capacity and a built-in water faucet that allows you to pretreat stains on clothing.
Top Load laundry products have designer-inspired finishes that include contemporary control panels with Ice Blue LED digital displays and soft-close glass lids. They will be available in Brushed Black, Platinum, and White finishes.
In addition to the above products; Samsung's smart home platform connects over 1,000 different products across more than 170 brands, delivering the connected home experience that you have been reading about. Whether it is ordering groceries from Family Hub, preheating the oven on your Samsung smart range from your smartphone, or getting notified on your Samsung Smart TV that your laundry is finished, Samsung's SmartThings platform is the engine that makes it all happen.
To take advantage of these smart features Requires wireless network, Samsung account and SmartThings App. The Samsung SmartThings app supports Android OS 4.0 (ICS) or later which is optimized for Samsung smartphones (Galaxy S and Galaxy Note series). This app also supports iOS 7 or later for iPhone models. The SmartThings App is available in the App Store and Play Store.